Meet Floris.cc: a new Genuino reseller in The Netherlands
—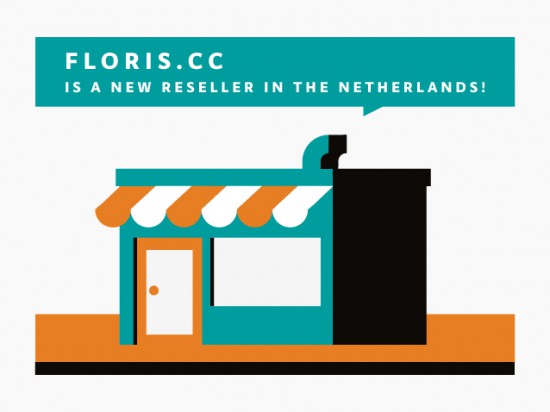 Joining a list of others from Germany, Spain, Italy and Portugal, Europe's latest Genuino reseller hails from The Netherlands! Let's give a warm welcome to Pieter Floris, who we recently had a chance to catch up with to learn a little more about the work he's been doing with Floris.cc!
– Tell us a bit more about Floris.cc.
Early in 2009, I was searching for a good "learning kit for Arduino" for use in a physical computing course at Communication & Multimedia Design (CMD Avans University – Breda). I found the ARDX kit from Oomlout. I had some email contact with Aaron from Oomlout, got a list of components, started gathering parts, composing kits, and a few weeks later, Floris.cc was born. The ARDX kit was my first product (including the Arduino Duemilanove at that time). In the years following business was growing, I started reselling Adafruit, Sparkfun, Pololu, and I was even one of the first shops outside the U.S. reselling the Teensy boards. I still focus on education, making lots of kits for schools and universities.
– What's your company's super power?
From the start, I wanted a personal approach, the latest gadgets, and super fast delivery. It's very satisfying to hear from happy customers! Big thanks to the Maker community–they give me super power!
– Do you have a favorite Arduino/Genuino project?
My favorite Arduino/Genuino project is "Blink," the first blinking LED is magical. 🙂
Contacts