The little Arduino robot arm that could!
—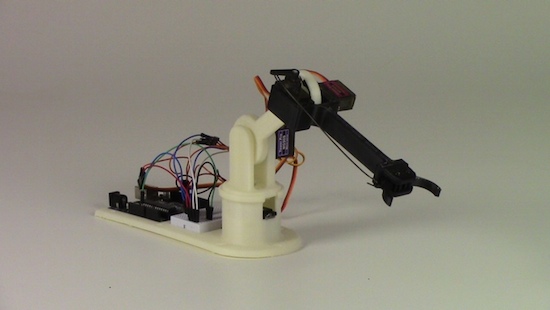 As its name would suggest, the LittleArm is a mini 3D-printed robot that began as a weekend project. Its creator Gabe Bentz wanted a small arm that was easy to work with, and one that wouldn't require him to dig deep into his wallet. So, as any Maker would do, he decided to design his own low-cost device.
After showing the LittleArm off, it wasn't before long that he was approached by some STEM teachers in the area who wondered if the kit was something they could use in their classrooms. Ideally, every student should have one to tinker with, but unfortunately today's systems tend to be too expensive and quickly loose parts and pieces. This is a problem that LittleArm is looking to solve.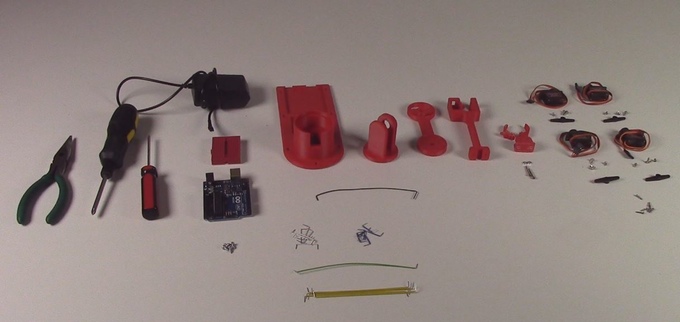 The arm is powered by an Arduino Uno and four identical metal-geared micro servos, while all other mechanical components are 3D-printed. There's also a modular gripper that's actuated by a servo along with rigid end-effectors for various tasks. What's more, a basic GUI enables you to control the arm, its gripper, the speed, as well as use its record function to train the robot to perform a specific task and then watch it play out the sequence.
The entirely open-source gadget comes as a DIY kit that can be purchased or built from scratch. Want one of your own? Check out Bentz's Kickstarter page here, and see the LittleArm in action below (including some of its dance moves).