Starter Kits now available in Spanish and German!
—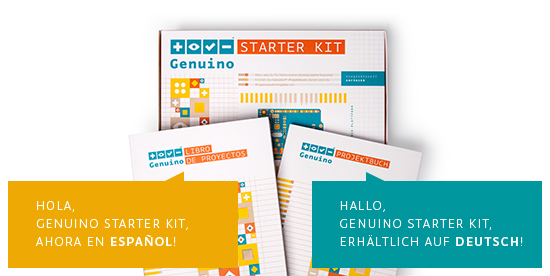 Today, we're excited to announce the availability of the Genuino Starter Kits in both German and Spanish–now on our online store (outside of the US)! What's more, you can take advantage of our ongoing promotion and save 10% on your kit throughout the entire month of July using the code below!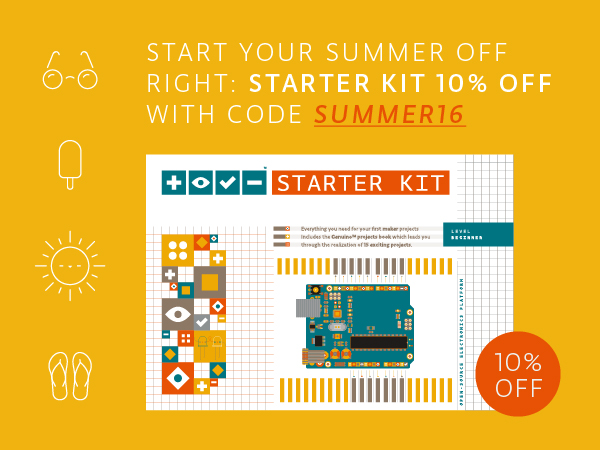 Each box consists of an Uno board, 150 components, and a Projects Book which provides step-by-step instructions for 15 different creations. Most of these projects also come with cardboard cutouts to make your projects even more fun.
The kit will help you control the physical world with sensor and actuators, as you make your way from the basics of electronics to more complex gadgets. Projects include musical instruments, a temperature-sensing Love-O-Meter, a spaceship interface panel, a motorized pinwheel, and a magic crystal ball that answers all your questions.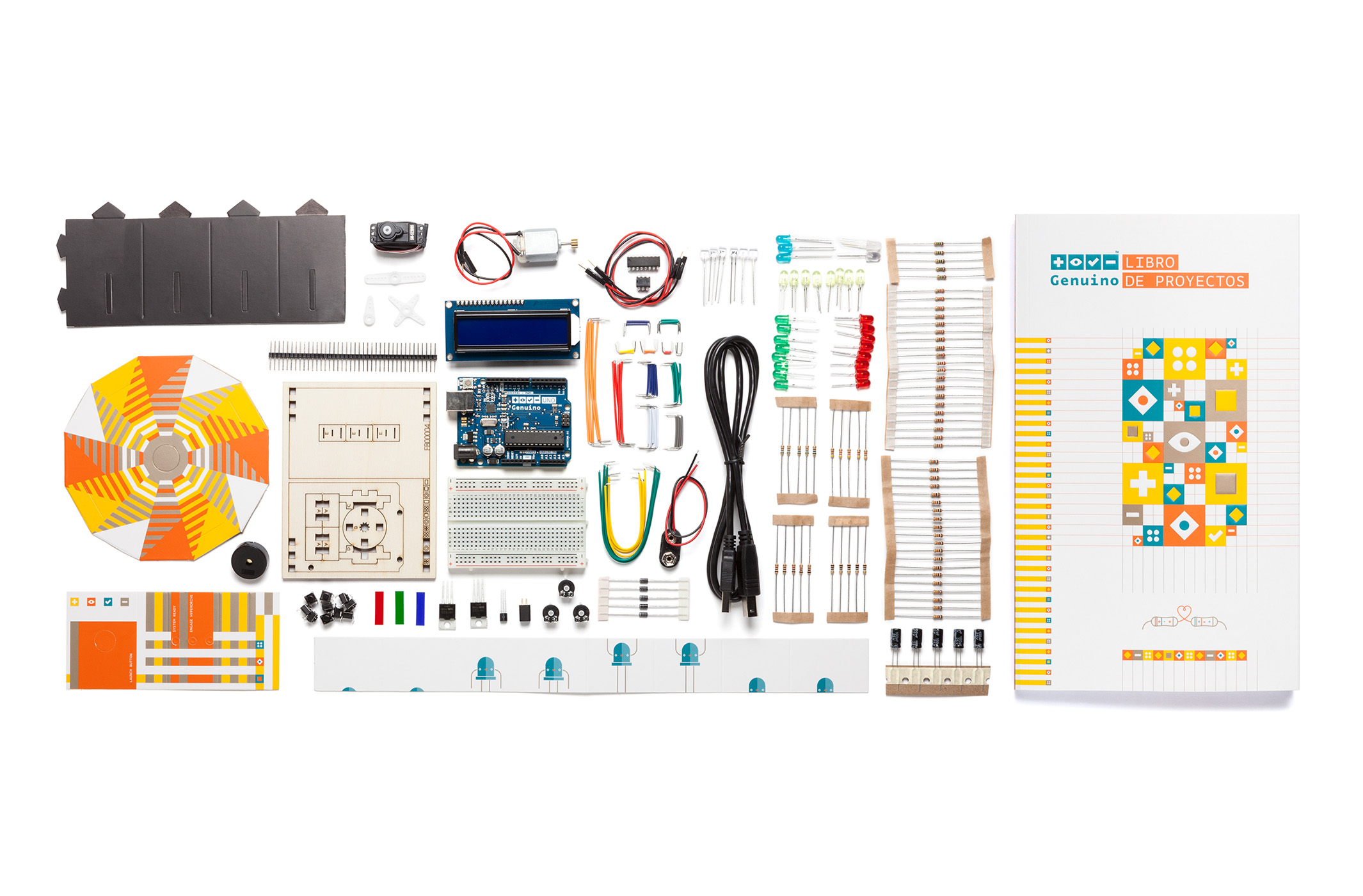 Get your Starter Kit in German >>
Get your Starter Kit in Spanish >>
For the first month, the German version of the Starter Kit is also exclusively on Watterott store, our board manufacturer!