Arduino and Genuino MKR1000 now available in our stores
—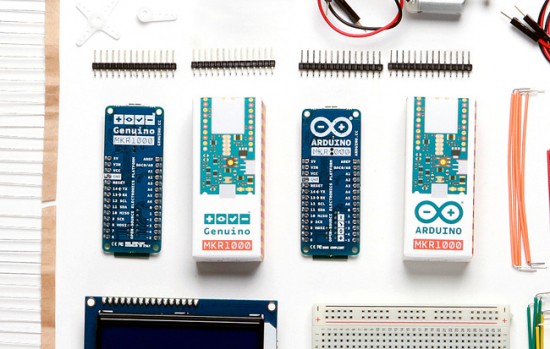 We are happy to announce Arduino MKR1000 and Genuino MKR1000 are now available in our stores at the price of 34,99$/30,99€ (+tax)!
MKR1000 is the protagonist of World's largest Arduino Maker Challenge and was shipped exceptionally to  1000 winners of the contest. Now, this powerful board which combines the functionality of the Zero and the WiFi Shield, is available to all makers wanting to design IoT projects with minimal previous experience in networking.
We are sharing some documentation so you can learn more about the features of this new board:
And  4 tutorials focused on the new features of Arduino and Genuino MKR1000:
Analog to Midi build a device that recognizes an input frequency and outputs it to MIDI

Wifi RTC

  use the RTC (Real Time Clock) and the WiFi capabilities

Scheduled Wifi SSL

learn to use scheduled functions to establish a secure web connection

Battery operations learn more about the battery support of the MKR1000
MKR1000 and Genuino MKR1000  is available for purchase now.