Autodesk teams up with Arduino to electrify creativity and coding
—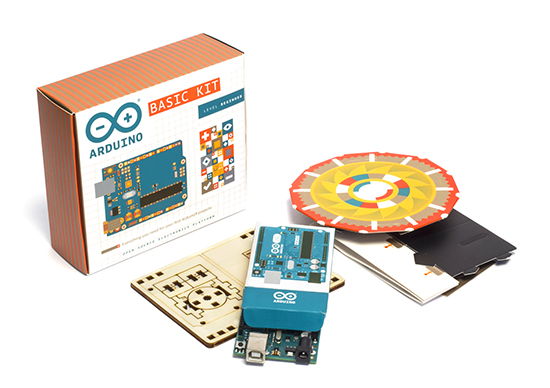 We are excited to introduce our new collaboration with Autodesk, launching with us the Arduino Basic Kit in the US! Starting today we are bringing creativity and electronics to everyone wanting to get started with more than 30 components added into the 123D Circuits simulator and 15 step-by-step tutorials available through the Project Ignite learning platform.
With the Arduino Basic Kit you'll be able to access digital simulations for a unique experience of engagement with the kit, understanding and tapping right away into the power of smart objects.
"Arduino is creating new opportunities for makers and educators to get hands on with coding and electronics," said Samir Hanna, vice president and general manager, Consumer and 3D Printing, Autodesk. "Our collaboration with Arduino will enable our passionate community of users to unlock their creativity while building the skills to succeed in a technologically-focused world."

"By collaborating with Autodesk on the Arduino Basic Kit we are showing that designing electronics is a great educational area for teachers," said Massimo Banzi, co-founder of Arduino. "By offering our tutorials in digital format instructors can involve students of all ages on interactive projects within Project Ignite platform."
Autodesk recently launched Project Ignite during the White House National Week of Making to provide a free and open learning platform that builds the skills of young learners through creative, hands-on design experiences focused on the latest technology trends like 3D printing and electronics. Through these efforts, Autodesk aims to empower the next generation of innovators with the tools and confidently enter this new future of making things.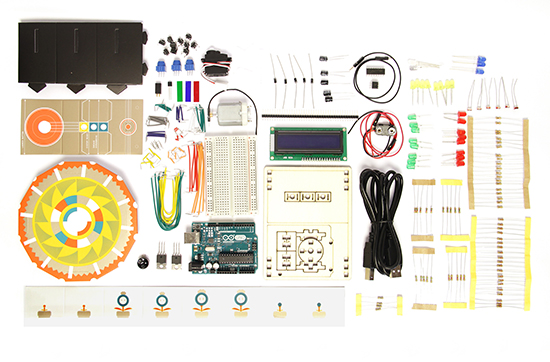 What's in the Arduino Basic Kit:
All the physical and digital components you need to build simple projects and learn how to turn an idea into reality using Arduino and Autodesk 123D Circuits.
The digital simulations in 123D Circuits provide a unique experience to engage and learn about the power of smart objects .
Exclusive online access to 15 step-by-step tutorials, through the Project Ignite learning platform, to make simple projects using components that let you control the physical world.
Projects include:
Get to know your tools: An introduction to the concepts you need to know to advance
Love-O-Meter to measure how hot-blooded you are
Zoetrope to create a mechanical animation you can play forward or reverse
Knock Lock to tap a secret code and open the door
Get your kit today, exclusively at www.autodesk.com/arduino for $84.00.
Join the conversation on the Arduino Forum.