Make Batman dance at the rythm of a gas sensor
—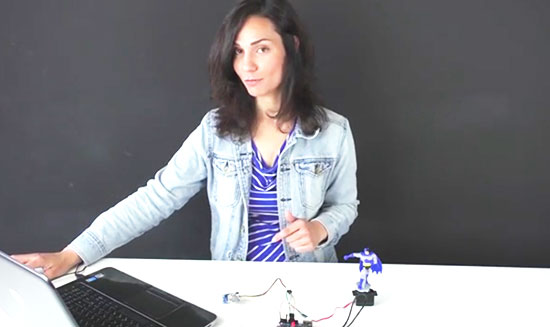 If you feel like experimenting with connected objects, a good idea could be to start from a funny project explained step-by-step in a tutorial. In the video below you can follow the instructions given by Dana, Documentation Hero at relayr, using an Arduino Yún, a gas sensor and relayr cloud to make a little Batman-shaped toy dance according to data:
I used a moisture sensor as an input and a servo motor as an output that I can control through a demo web application made using the browser-sdk.

The code in this repository will enable you to use your Arduino to build a prototype of a device and connect it to the relayr platform, much like the one created with the Particle.io Photon. It contains instructions and a demo app which will make your first few steps in the relayr-Arduino prototyping realm easy and fun!