Celebrate with us a decade of Making at Maker Faire Bay Area
—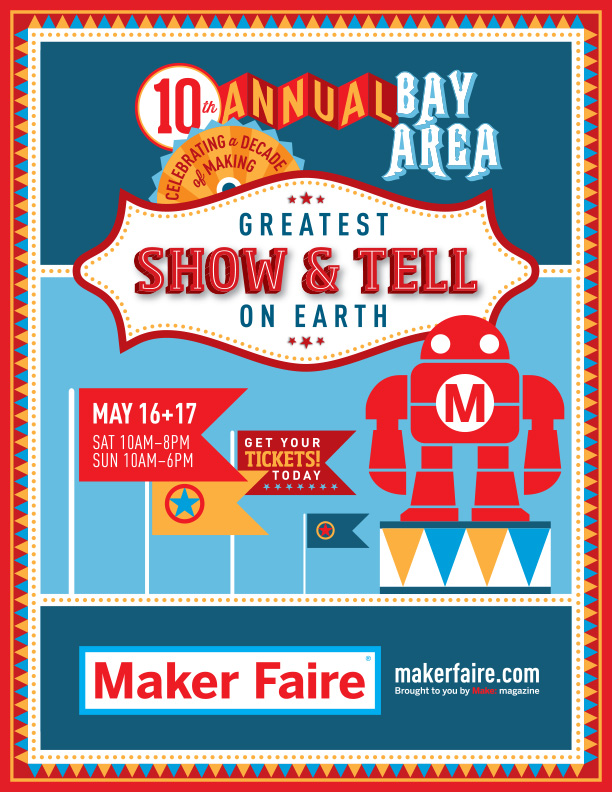 The Maker Faire Bay Area is celebrating 10 years of making! The weekend is starting  and we'll be there celebrating t0o. We invite makers, artists, designers, teachers, educators and passionate DIYers to visit our team at the Arduino booth (#2223) right next to Atmel! We'll be showcasing cool demos of Arduino Create, Arduino Materia 101, Arduino at Heart Primo and you'll be able to have a close look to some of the new boards like Arduino Gemma.
On Saturday at 12:30PM  Massimo Banzi will be on the Center Stage for his traditional keynote on the State of Arduino. You are welcome to attend and learn about the latest developments in Arduino open-source microcontroller ecosystem.
If you are coming with kids, don't miss Teach Physical computing to kids workshop, with sessions running the whole weekend!