World Maker Faire in NYC was great, see you in Rome!
—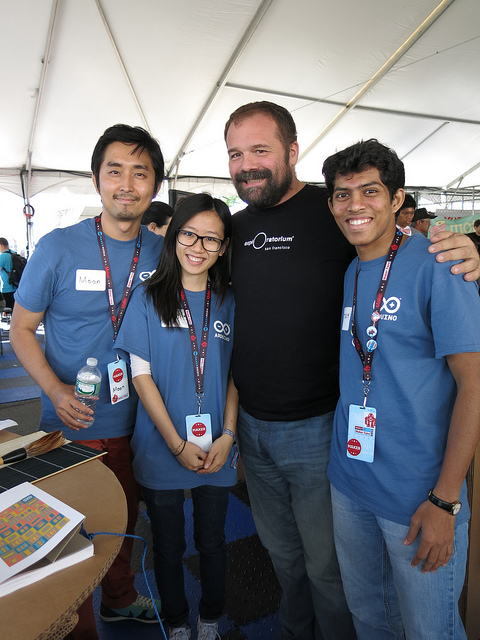 Around 70.000 people attended the 2013 World Maker Faire, NYC this past weekend.
We want to thank all the people vising the Arduino booth (in the Arduino Zone powered by Atmel) and give a special thank to all the amazing volunteers helping us transmitting the passion for making, discovering and tinkering  with Arduino boards.  Temboo team spent the whole weekend with us: it was their first time at MakerFaire and they were astonished at the positive energy of the event.
Take a look at the collection of pictures below to discover also the cool friends coming by, like LadyAda, Phil Torrone, Joey Hudy, Josef Prusa… (if you have pictures to share use the hashtag #arduino or post the link in the comments below)
We'll be back soon at Maker Faire Rome! Have you booked your ticket yet? Click and book it now with a discount code.