Connect to Arduino Cloud from far away with LoRaWAN and The Things Stack
—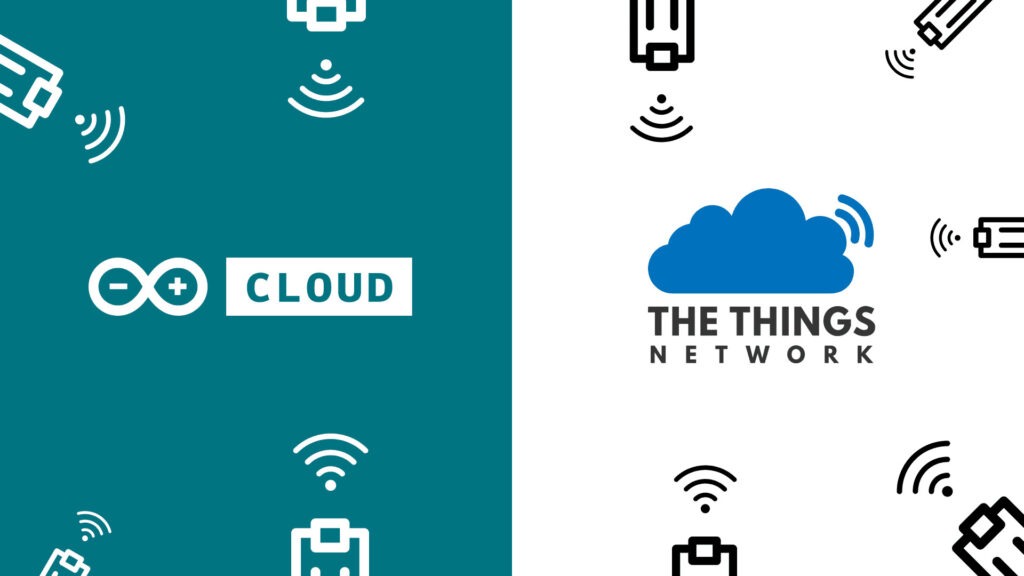 The Things Stack (TTS) and Arduino Cloud are now fully interfaced and open up a world of connected opportunities. When you configure a LoRaWAN® device now, it'll automatically be registered on The Things Stack platform, too.
Arduino Cloud Goes Long Range
Let's have a quick crash course in LoRaWAN, before we go any further.
An abbreviation of long range wide area network, LoRaWAN is a very low power wireless connectivity system, much like Wi-Fi. But it operates on a different (unlicensed) frequency that's able to transmit and receive signals a lot further. It boasts distances that are measured in kilometers, rather than meters, as with WiFi or Bluetooth®.
LoRa® isn't new to Arduino, of course. But now your devices can make use of over 22,000 public gateways around the world that are connected to the TTS service. In a very over-simplified way, these gateways translate radio packets into internet packets. A radio signal effectively becomes data sent over the internet, and vice versa. This vastly extends wireless internet coverage and connects remote IoT devices to your Arduino Cloud.
It's not just about putting sensors, devices or projects in remote or rural locations, though. It's about connecting to the internet where there is no Wi-Fi, and without the need for a costly cellular data connection. And its power consumption is very low. So a lot of these far distant devices can run on batteries or solar power.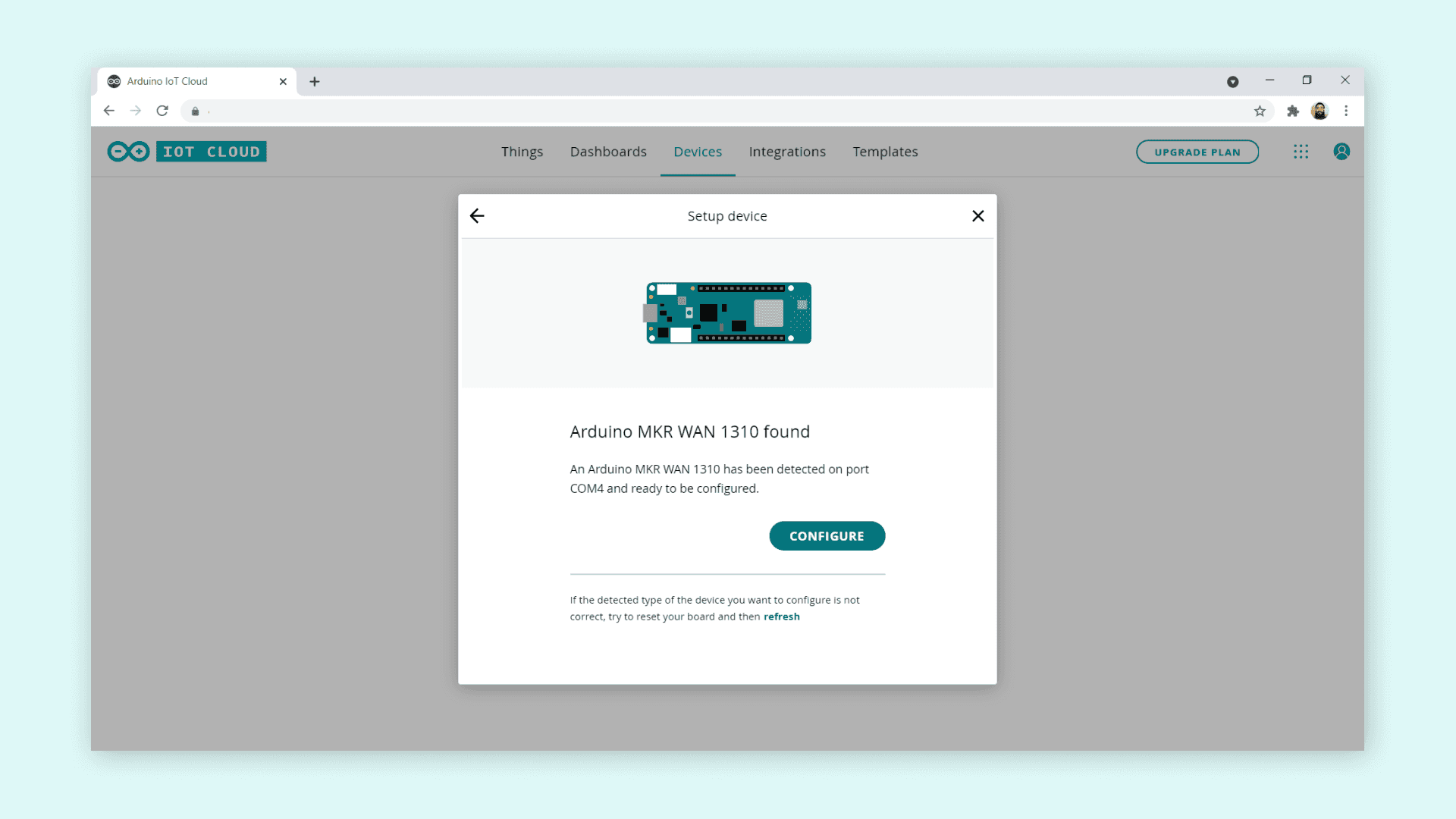 Things, Things and More Things
When you configure a new LoRaWAN-compatible device in your Arduino Cloud, such as a MKR WAN 1300, it's now automatically registered as a device on The Things Stack.
You'll automatically see a new menu during setup, which lets you select your region. This is important, as different regions and countries use different LoRaWAN frequency bands.
And that's it! No need for you to do anything else. Easily the simplest and fastest way to connect to LoRa devices in an Arduino project. Or any electronics project, for that matter, since Arduino Cloud lets you seamlessly connect all kinds of different devices.
Complete the setup just as you would with any other device on Arduino Cloud. Sync your variables, connect your devices, build your dashboards. As long as your board is in range of a TTS-connected gateway, it's part of your Arduino Cloud. Just as if it was sitting next to you on your Wi-Fi network, even though it might be 15 kilometers away! Or you could set up your very own LoRaWAN gateway that supports TTS, if you don't have one in range.
There's a more detailed tutorial over on Arduino Docs, although it's not a complex procedure by any means. It's got some excellent advice on setting up and accessing The Things Console, which LoRa fans will find very useful. Then there's a quick and easy test project to make sure everything's working as you want it to.
It's still early days for LoRa. But any Arduino lover who takes an interest in this exciting technology will quickly get hooked on it, and the possibilities it offers. Tell us all about your LoRa projects over on social media, and how you're building them on Arduino Cloud.