Say hello to Arduino Cloud, more things and two new plans
—
In our quest for a fully integrated online experience, Arduino Create has been expanded over the years to include many additional features. It enables everyone to write code, compile and upload directly from the browser, connect IoT devices, and build real-time dashboards. As it grew, it called for a new name: the Create platform became the Arduino Cloud. This change will be gradually applied, so you'll still see the old name around for a bit.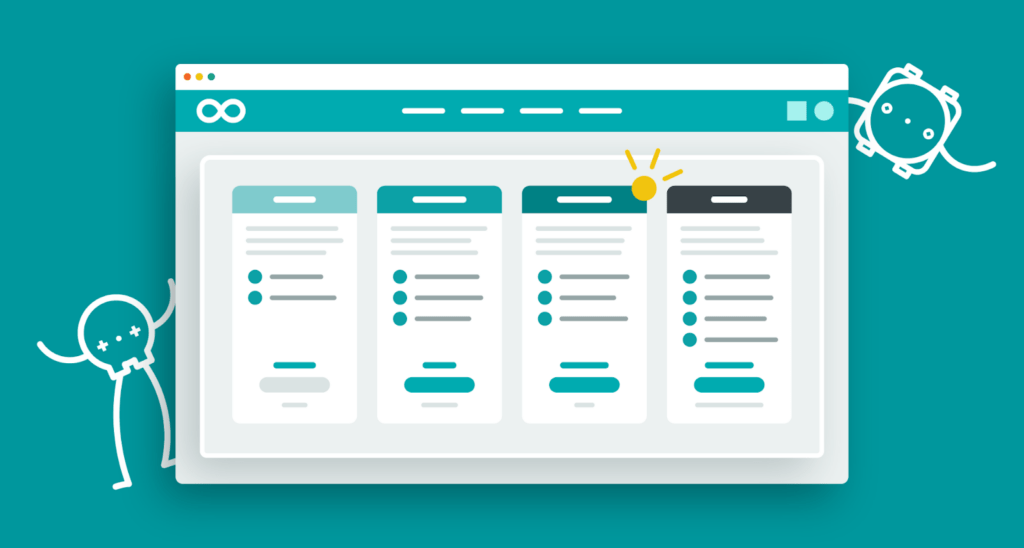 Apart from this, we have big news today. Based upon your feedback, we're happy to announce two new Cloud plans and significant free upgrades to the existing ones.
If you're a new explorer, you can start with the Free plan. Use it to build your IoT project and easily control it from your smartphone with the Arduino IoT Remote app (available for iOS and Android). Now you can connect two devices rather than just one, as well as creating unlimited dashboards.
Check out the new Arduino Cloud plans
Or, for just $2.99/month, benefit from unlimited storage and compilation time with the new Entry plan. Access advanced features, up to 10 things, 15 days of data retention and over the air updates.
If you need more control and power, the Maker plan has everything from the Entry plan, and is increasing from five to 25 things. It has shared dashboards and 90 days of data retention (previously 15) for the same great price of $6.99/month. Existing users will receive this upgrade automatically.
For those managing small fleets, things can get serious! Jump into the new Maker Plus plan at $23.99/month. This solution gives you up to 100 things, one year of data retention, and all features from the other plans.
Plans can be subscribed to monthly or yearly. With a one-off yearly payment, you can save up to 30% off your subscription and receive a $30 voucher for your next purchase on the Arduino store.
That's not all. We're working around the clock to enhance your experience on our existing platforms while cooking up new cloud-based solutions, services and community features. They'll be available in the future to all Arduino users, so stay tuned.
Get started with the Arduino Cloud now!
Note for existing Free plan users: You can now use third-party devices such as ESP8266, which previously required a paid plan subscription. API usage now requires an Entry plan; if you have existing API keys, those will continue to work until June 1st, 2021.