The Hacksmith team made a Mandalorian jetpack using Arduino
—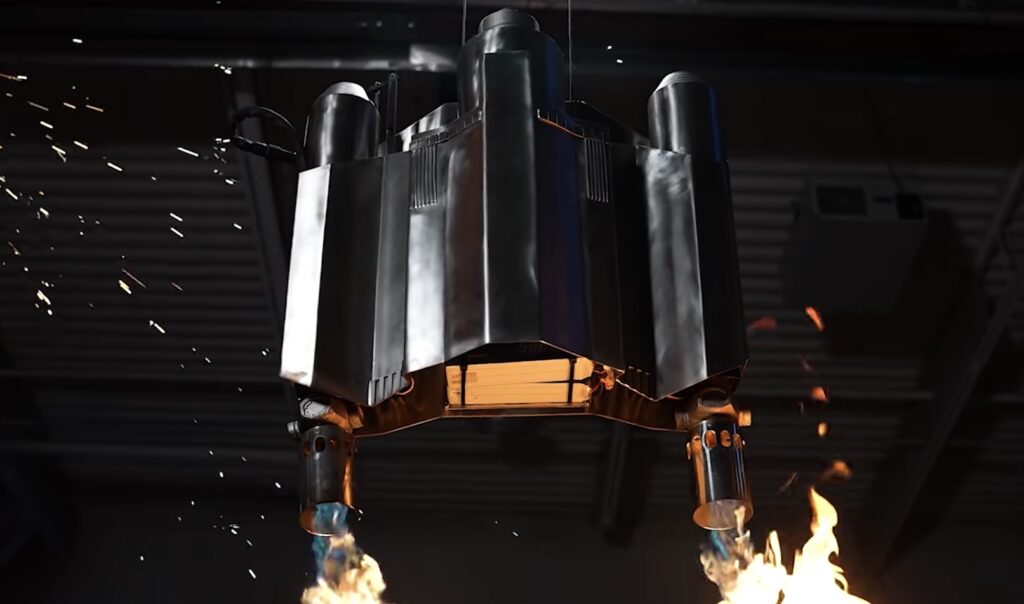 Almost all of us have thought "That thing looks pretty cool, I wish I could build one of my one" while watching a movie or TV show. In the latest Hacksmith video, the team set out to do just that – construct a jetpack that looks nearly identical to the one seen in The Mandalorian.
The team began by cutting out several pieces of stainless steel with their CNC plasma cutter and then added some precise bends to form the shell. Because jetpack technology has not progressed enough to where people can fly with sleek packs, they had to settle with producing a couple of bright flames. This was accomplished by using the same techniques as their flamethrower build, as a propane tank provides fuel whose flow is regulated by a solenoid connected to an Arduino Mega with a custom PCB shield on top.
The nozzles themselves can be actuated on a gimbal mechanism through a set of two servo motors that rotate in the X and Y axes. After adding a weathered look to the surface and placing the electronics into the jetpack, it was time to test it. The pack attaches to a harness via a set of bolts and wing nuts, and as seen in their YouTube below, the results are quite close to the show. For more information, be sure to read the Hacksmith's write-up over on Maker.io.
It goes without saying, but please do not try to recreate this at home.