A (very) short guide to help you transition to the Arduino Science Journal
—
This article was written by Valentina Chinnici, Arduino Education Product Manager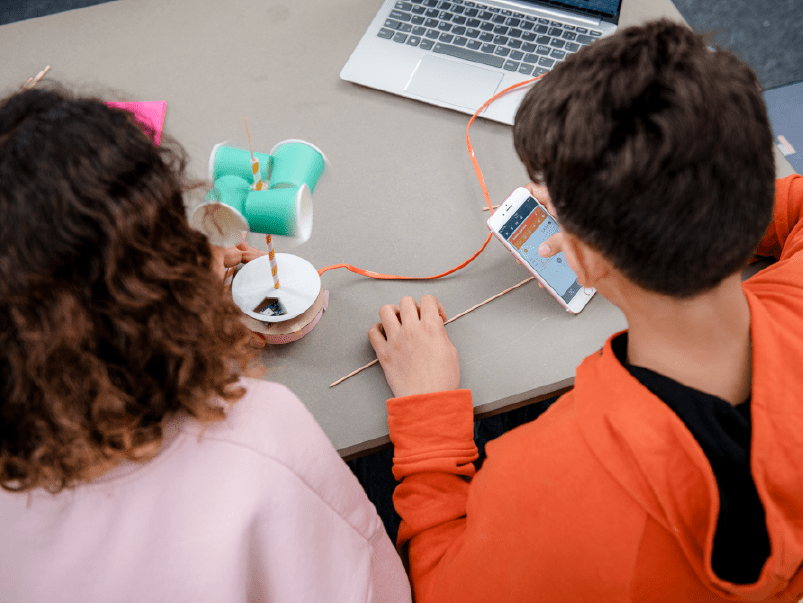 Arduino took over the Science Journal app from Google on August 5th, and the final handover takes place on December 11th, 2020.
From that date, the Science Journal will no longer be supported by Google. If you haven't exported your experiments and imported them into the Arduino Science Journal, we strongly encourage you to do so now, as your data will no longer sync with Google Science Journal after that date.
Here's a brief guide to help you transition to the Arduino Science Journal: 
1. How to export your experiments
We've created a series articles to help you export your experiments:
You'll find these articles – and many more – on the official Arduino Help Center. If you experience issues with your export, you can contact us using this contact form.

2. Why you need to export your experiments
From December 11th, the Science Journal app will be made available, maintained, and supported by Arduino. This means that the Arduino Science Journal app will only be available on the main app stores.
You can rest assured that we'll stay loyal to Google's principles, and ensure high quality standards for the community we inherited.
In this current climate of remote learning and as advocates for openness, the app will be available for free, and the repositories are publicly available on GitHub.
We strongly believe that every student has the ability to reach their full potential, and we're pleased to support the next generation of STEAM leaders with tools that help their learning process.
3. What's coming next for the Arduino Science Journal app?
While we can't disclose too much about our future plans for the app, we can tell you that we'll ensure it will offer easy access to a stream of data that leverages your smartphone sensors, as well as Arduino sensors. The aim is to help learners understand the importance of an inquiry-based educational method rather than passive consumption of information.
We'll also continuously improve the accessibility of the app for all users, and find new ways of experimenting with science.
In the near future, we'll be interacting more with users, so you'll hear more from us soon! We'll also be adding more tutorials on our platform dedicated to Science Journal!
Last, but not least…
… if you want to support us, leave a feedback or simply rate the app, don't forget to add a review on the app store of your choice: App Store, Play Store, or Huawei App Gallery. 
We're looking forward to supporting your teaching in the future, and welcome you to this amazing community of Arduino educators!
P.S. Do you use the Science Journal as a teaching tool? Are you planning on using it for teaching in the future? Let us know!