Arduino Donation Program: Making a difference in the open-source community!
—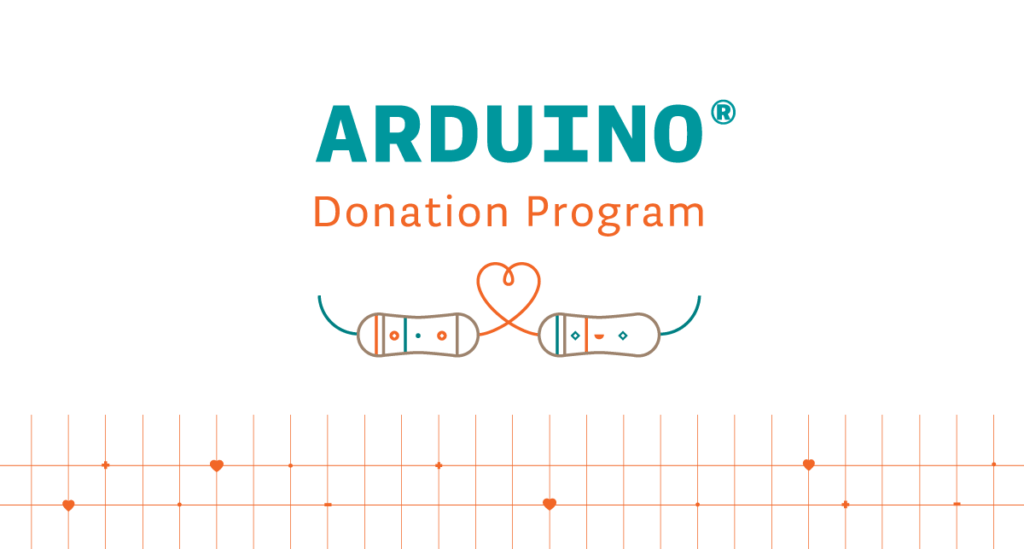 As an open-source company, Arduino aims to ensure that open-source continues to thrive and remains sustainable for the long term. The Arduino Donation Program is intended to fund projects and institutions that make a lasting difference in the worldwide open-source community.
Arduino's corporate giving efforts are focused on not-for-profit and charitable organizations supporting the free and open-source software movement. Arduino Donation Program recipients have been selected according to the importance of their project, and above all, their dedication to making technology accessible to everyone.
A giving back program
Free and open-source software is created as a collaborative effort in which programmers improve upon the code and share the changes within the community. Arduino endorses the philosophy of creating free tools that allow users to focus on "what" they are developing rather than the "how."
Arduino continuously releases open-source products and code, which thanks to community members buying original products, enables Arduino to continue to invest in R&D and develop new innovative hardware and software. Arduino benefits from the continuous contribution of the Arduino community along with many other projects. We are infinitely grateful for these efforts, and are aware that the rich and diverse Arduino ecosystem would not exist without their contributions.
From now on, Arduino will donate to the free software and open-source projects that it collaborates with as well as those that embody the Arduino approach and philosophy.
Arduino has donated $55,000 to date in 2020. The institutions who have received a $5,000 grant from Arduino are:

At Arduino, we really hope that more companies involved in open-source hardware and software will follow Arduino's example.
"Open-source exists if all of us participate," said Arduino co-founder Massimo Banzi. "The open-source creators have to be supported but also incentivized: effectively doing open-source is a lot of work. There are multiple ways to keep open-source alive; we decided to take 50,000 dollars and donate back to a bunch of open-source projects and I am sort of challenging other companies whose business model benefits from open-source to also donate to such causes. If we all donate, these open-source projects can thrive and grow to the benefit of all."
If you need more information about the program, please contact press@arduino.cc.