Monitor your heart rate while asleep with ZazHRM
—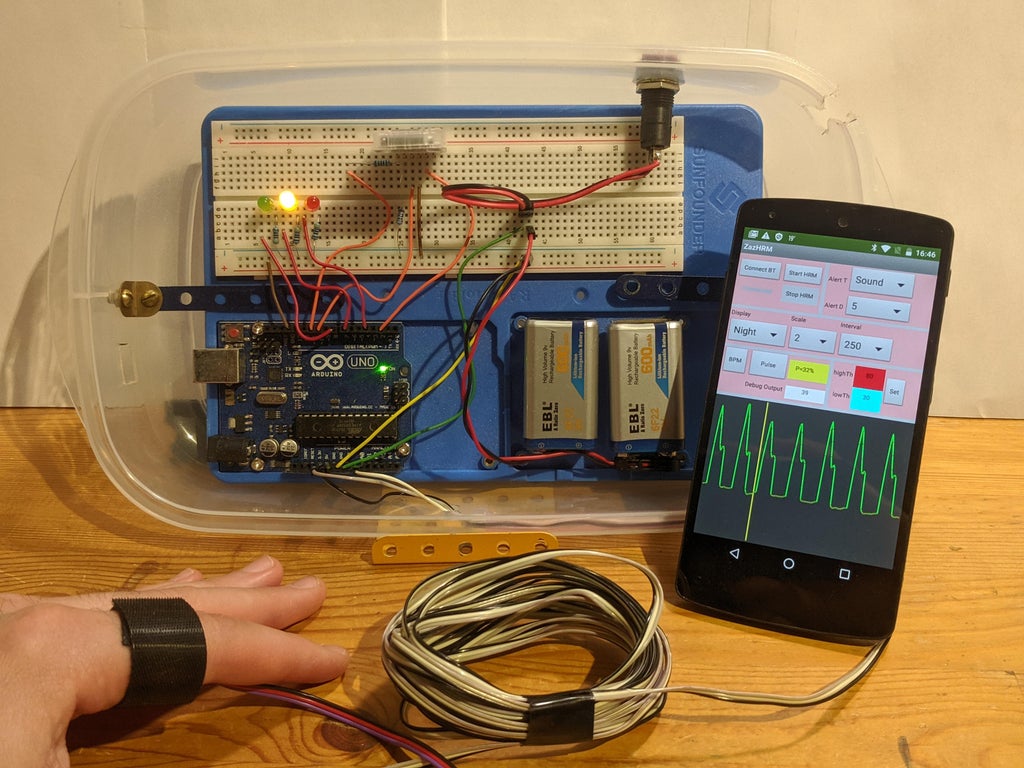 Have you ever wondered what your heart rate looked like when you were catching some Zs? Or perhaps you would like to check up on how someone nearby is sleeping, without actually disturbing that person. The ZazHRM monitoring system by Alan Do lets you do both, with a pulse sensor hooked up to an Arduino Uno, which in turn sends data to an Android phone in almost real-time via Bluetooth.
The receiving device runs an MIT App Inventor routine, which can output alarms if the person under observation's heart rate goes out of range. Results are also logged for later analysis.
While interesting, Do does note that ZazHRM is not a piece of medical equipment, nor is it intended for medical diagnosis. Code and App Inventor info are available on GitHub.