The PongMate CyberCannon Mark III is a surefire way to never lose at beer pong
—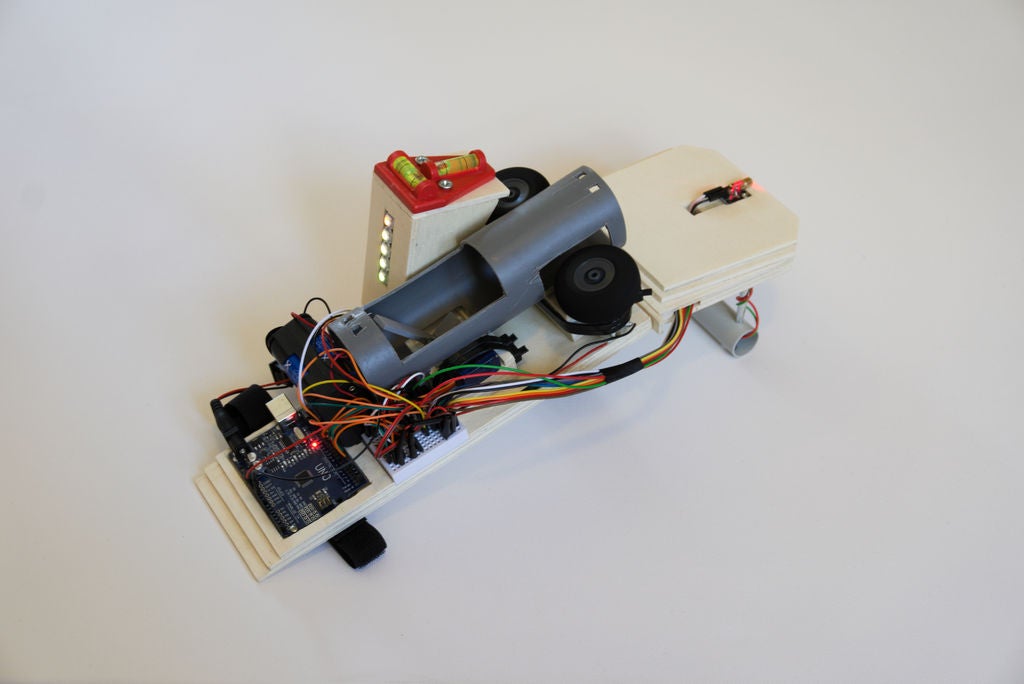 If you participate in beer pong, and your skills aren't up to the challenge, you might be in for a rough time. While "practice makes perfect," if you'd rather shortcut this process then engineers Nils Opgenorth and Grant Galloway have just the solution with their Arduino-powered PongMate CyberCannon Mark III.
This wrist-mounted launcher uses a time-of-flight sensor, along with an inertial measurement unit to calculate the vertical and horizontal distance to the red Solo cup, marked with a small laser. Bubble levels help users fix the device in the horizontal direction and five programmable RGB LEDs indicate when it's ready to shoot.
To fire, it pushes a ball forward using a small servo, which is then flung out using a pair of spinning wheels. Distance is set by varying the speed of driving motors, in order to create the appropriate shot velocity.