Dave Darko designs a 16-button keep-alive switch with a Nano Every
—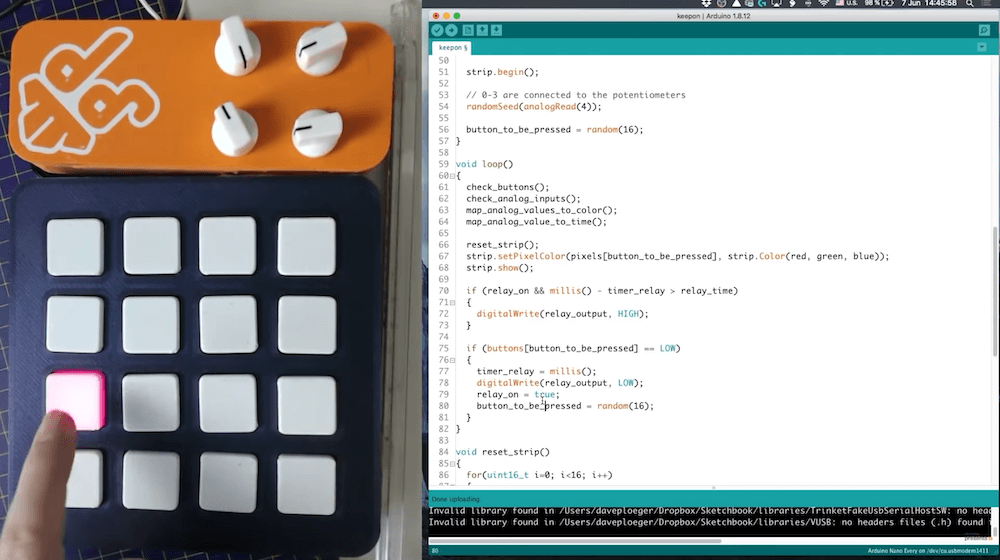 It's generally not advisable to leave equipment running when unattended. As a safeguard against this possibility at hackerspaces and elsewhere, element14 Presents' Dave Darko built a custom switch that requires users to intermittently push a button in order to produce additional 'on' time.
The trick here is that instead of having one keep-alive button, the unit has a matrix of 16 buttons that light up randomly to be pressed. The idea is to prevent someone from setting up a second device to simply poke the same key over and over.
The 'unhackable' switch, which resembles a MIDI sequencer input, runs on an Arduino Nano Every and uses a relay to directly control the power state. It's demonstrated toward the end of the video below, where Darko plays a sort of simple button-based game to keep an LED fixture on.