Control your Internet of Things projects from anywhere with the new Arduino IoT Cloud Remote app
—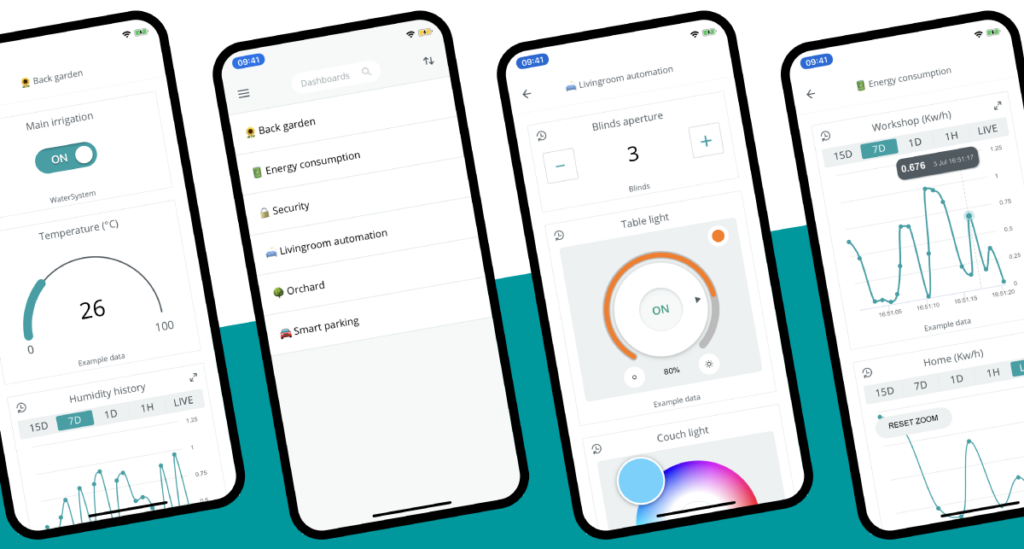 UPDATE: Both the iOS and Android versions are available and can be downloaded for free from the App Store and Google Play, respectively.
The perfect companion to the Arduino IoT Cloud! Develop your IoT solution online via a desktop, then monitor and control your dashboards on your mobile with the new Arduino IoT Cloud Remote app.
Initially available for free for iPhone on the App Store (and Android to follow in the next few weeks now on Google Play), the Arduino IoT Cloud Remote app gives you with the ability to access, monitor or control your IoT projects regardless of the time or place:
In the field: you can read the data from your soil sensors or start your irrigation system directly from anywhere.
In the factory: constant visibility of the state of your manufacturing process status, with the ability to control your automation remotely.
In the home: monitor your home automation systems, check your previous or actual energy consumption from the convenience of your sofa.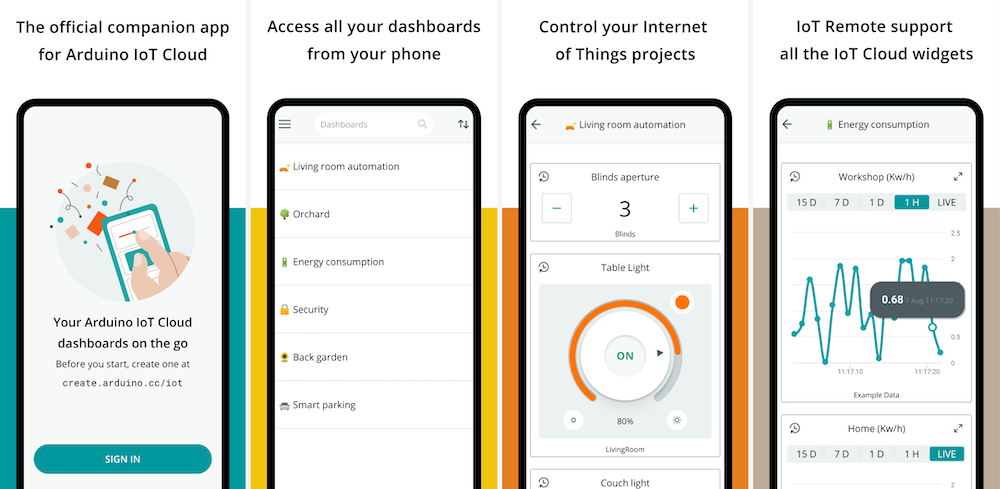 The latest dashboard for the Arduino IoT Cloud comes with a host of enhanced features. Creating your dashboard via a desktop or tablet is quick and easy. The tool automatically configures your devices (including the secure crypto element) and automatically generates the main code for your project, making setup as straightforward as possible. A broad set of simple widgets to connect to the properties provides maximum versatility and enables you to set up a new dashboard in minutes.
Your dashboards, how you like them — all dashboards are fully customizable, it's possible to group devices and organize them in any sequence — just drag and drop to arrange the layout, and select from multiple options including graphs to visualize the data. You can gather and display data from multiple IoT devices in one dashboard, and control those devices as required through your dashboard to fully integrate your solution.
The addition of the Arduino IoT Cloud Remote app to access, monitor, and control dashboards on the go via your phone is the final piece of the jigsaw.