This puck-slapping robot will beat you in table hockey
—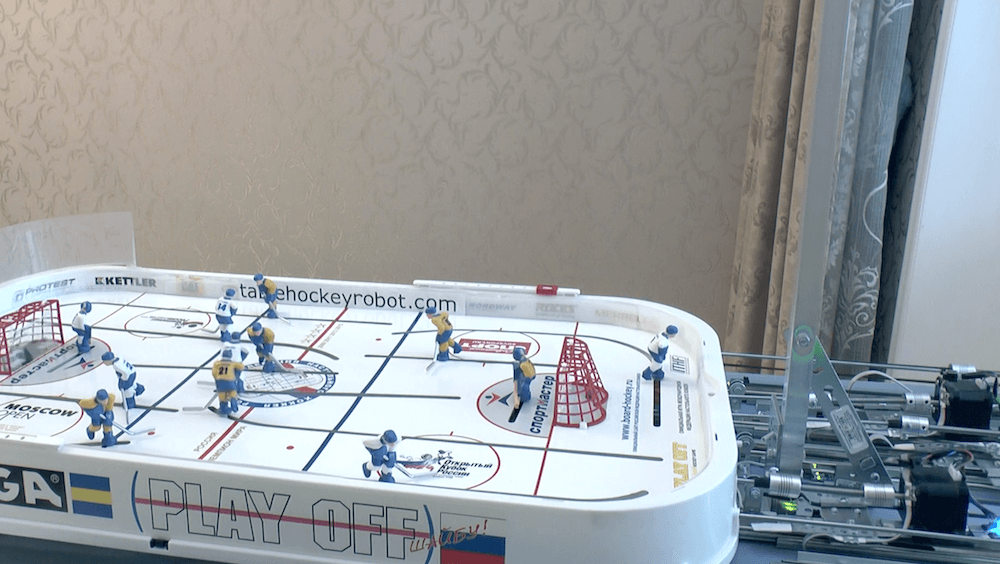 Mechanical table hockey games, where players are moved back and forth and swing their sticks with a series of knobs, can be a lot of fun; however, could one be automated? As Andrew Khorkin's robotic build demonstrates, the answer is a definite yes — using an Arduino Mega and a dozen stepper motors to score goals on a human opponent.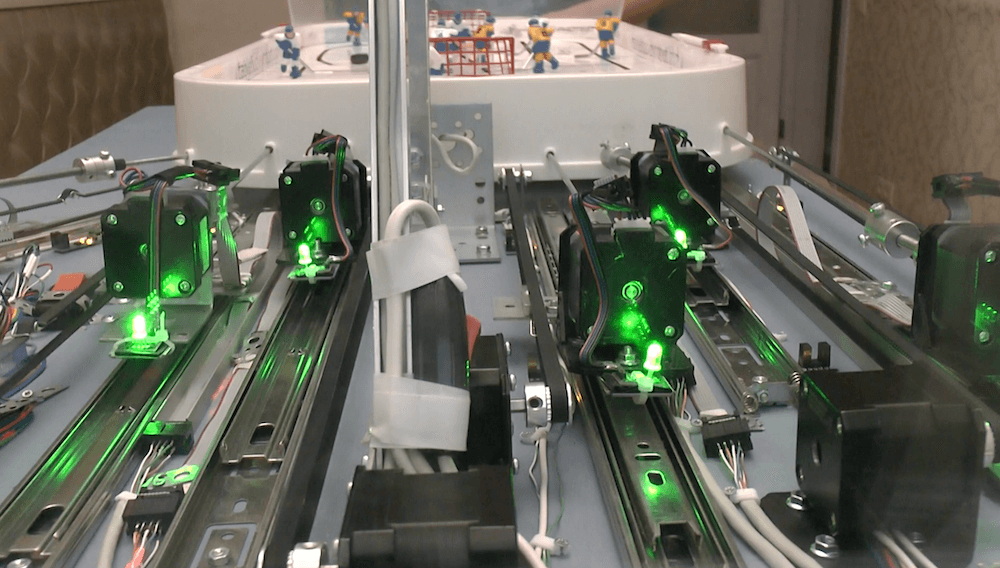 The project utilizes an overhead webcam to track the position of the players and puck on the rink, with a computer used for object detection and gameplay. Each player is moved with two steppers, one of which pushes the control rod in and out, while the other twists the player to take shots.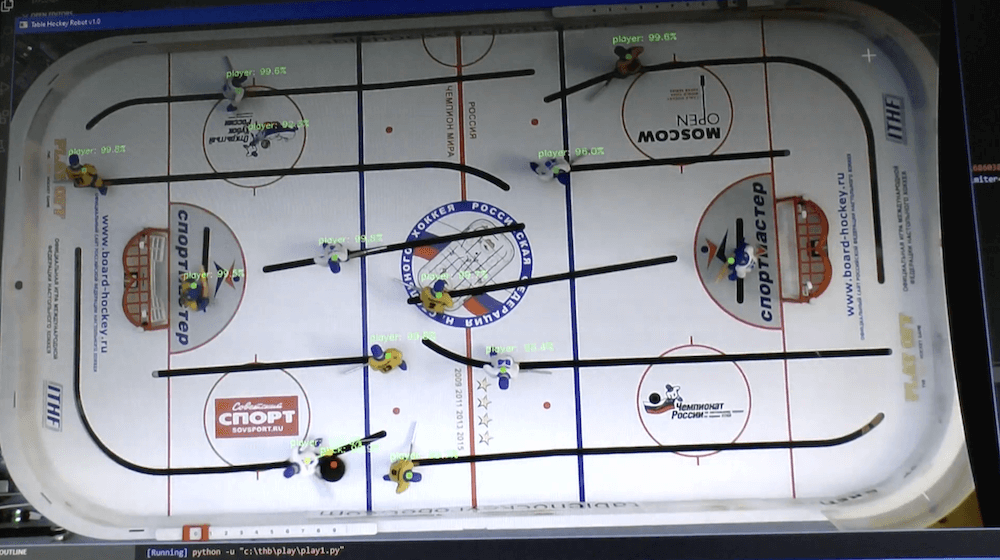 Training the game took six months of work, which really shows in the impressive gameplay seen below.