This joystick-controlled machine draws light trails using a laser
—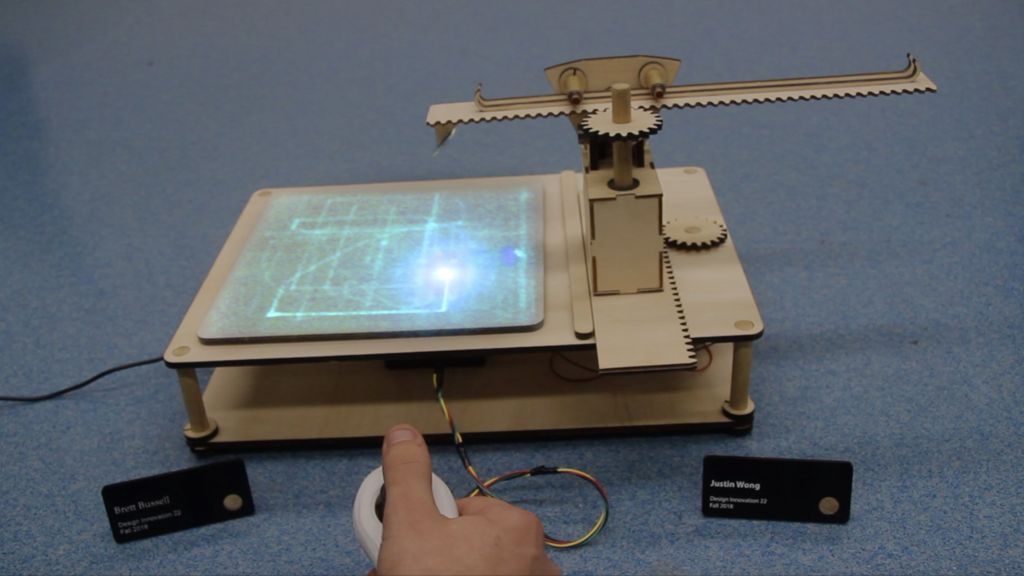 Lasers are awesome. Glow-in-the-dark surfaces are, too. As seen here, Justin and Brett were able to combine the two into an excellent drawing machine made from scrap materials and discarded wood.
Their device uses a pair of gearmotors under Arduino control to actuate a rack-and-pinion gantry system over a canvas painted with phosphorescent powder. A laser is mounted at the end of this setup, which traces luminescent patterns on the surface as it moves.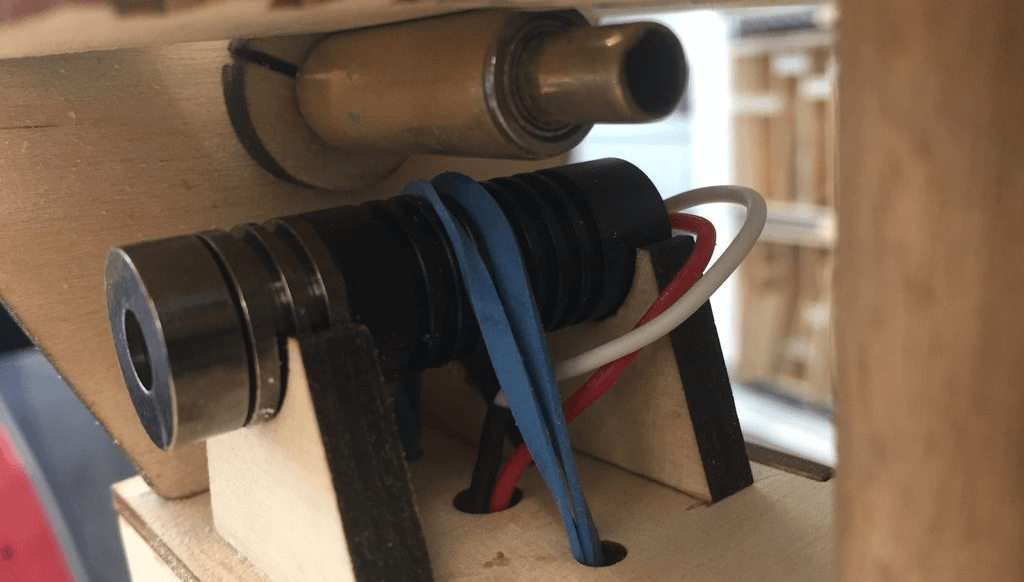 User interface is via a simple joystick arrangement, with a housing 3D-printed in PLA that's reminiscent of a Nintendo Wii Nunchuk.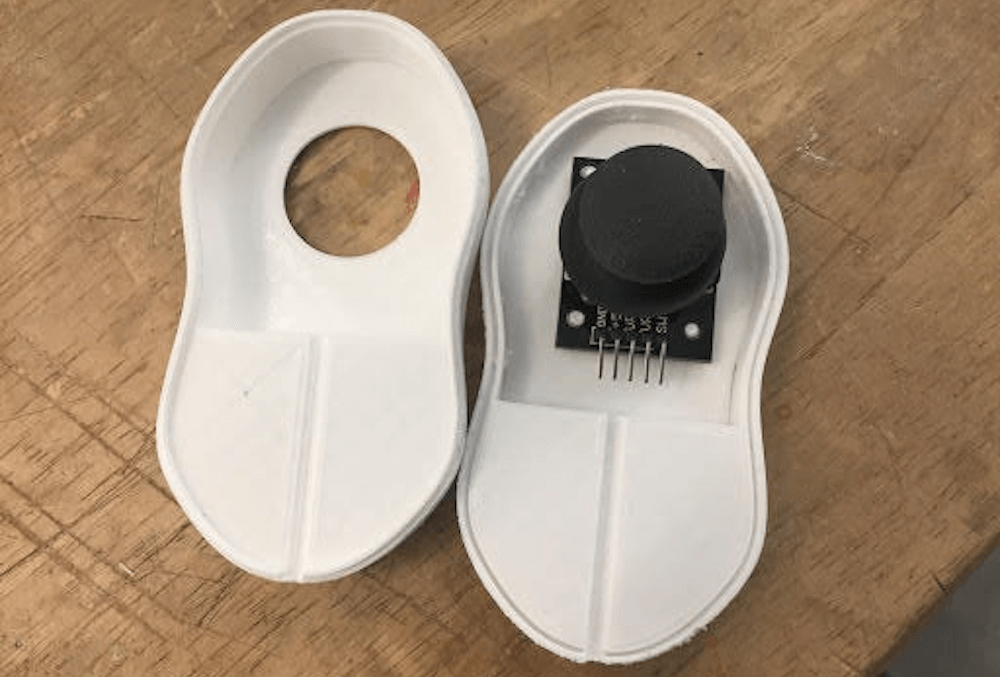 Check out the demo in the video below and read more about the project in the duo's write-up.