Gigantic game of Operation powered by Arduino
—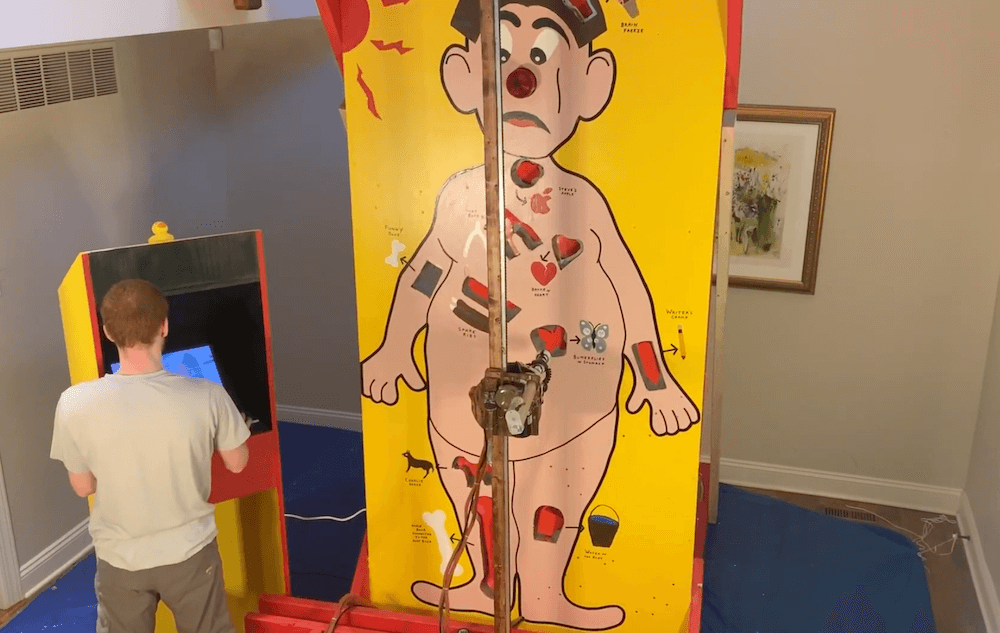 As a kid you may have played Operation, but certainly never anything like this nine-foot-tall version from SPOT Technology. This device is not only impressively large, but assists doctors in their surgical pursuits with a CNC gantry setup to pull out obstructions.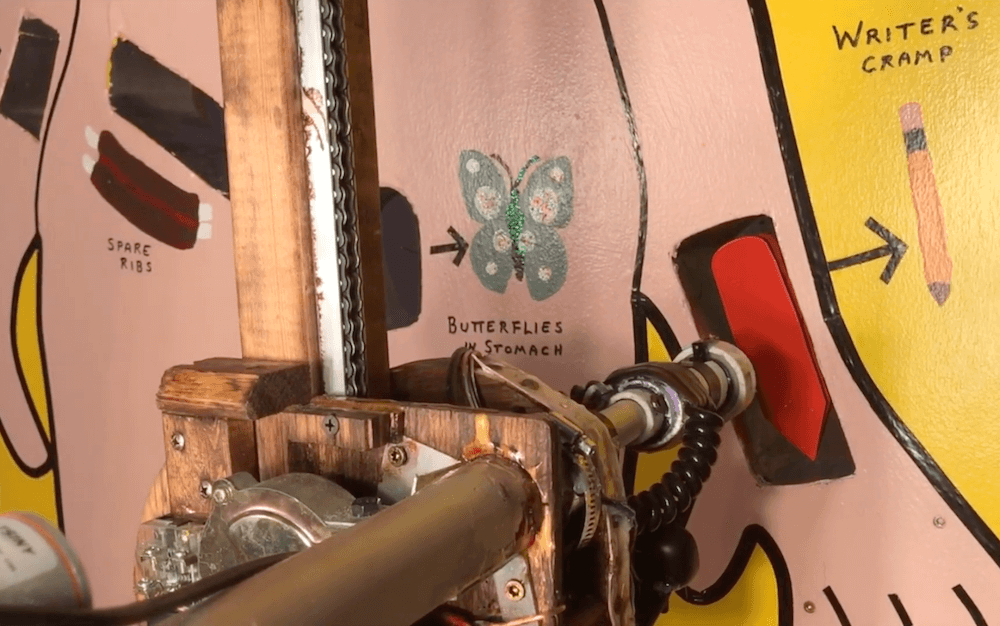 In the game, amateur surgeons control the system using a small arcade cabinet next to the patient (Sergio), moving a magnetic gripper with a joystick and buttons. A camera rides along and transmits images to the cabinet, hopefully leading to a clean extraction. If the gripper isn't aligned correctly, a button on the plunger reports the doctors error, and Sergio's nose lights up red to indicate a failed surgery. Two Arduino Megas are implemented, one on the CNC playfield itself, another in the cabinet.
The project will be on display at the Philadelphia Mini Maker Faire on October 6th if you'd like to see it in person.