Chirp brings data-over-sound capabilities your Arduino projects
—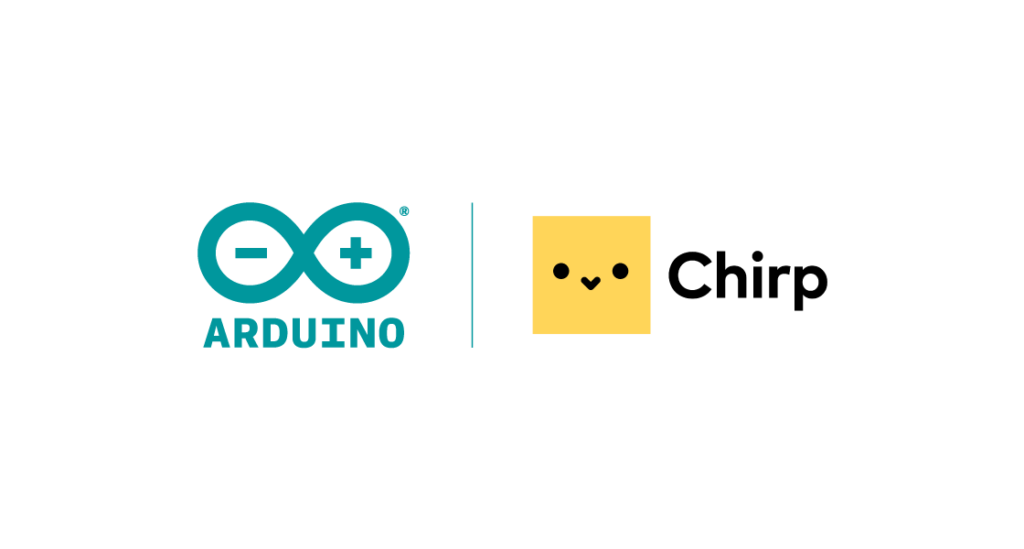 We are excited to announce a new partnership with Chirp, a London-based company on a mission to simplify connectivity using sound. Chirp's machine-to-machine communications software enables any device with a loudspeaker or microphone to exchange data via inaudible sound waves.
Starting today, our Chirp integration will allow Arduino-powered projects to send and receive data wirelessly over sound waves, using just microphones and loudspeakers. Thanks to some compatible libraries included in the official Arduino Library Manager and in the Arduino Create — as well as further comprehensive documentation, tutorials and technical support — it will be easy for anyone to add data-over-sound capabilities to their Arduino projects.
Our new Nano 33 BLE Sense board, with a DSP-optimised Arm Cortex-M4 processor, will be the first board in the Arduino range with the power to transmit and receive Chirp audio signals leveraging the board's microphone as a receiver. From now on, the Chirp SDK for Arduino will support the following boards in send-only mode: Arduino MKR Zero, Arduino MKR Vidor 4000, Arduino MKR Fox 1200, Arduino MKR WAN 1300, Arduino MKR WiFi 1010, Arduino MKR GSM 1400, Arduino MKR NB 1500 and the Arduino Nano 33 IoT.
Creative applications of Arduino and Chirp include, but certainly are not limited to:
Triggering events from YouTube audio
Securely unlocking a smart lock with sound
Sending Wi-Fi credentials to bring offline devices onto a Wi-Fi network
Having a remote control that only interacts with the gadgets in the same room as you

"Connectivity is a fundamental asset for our users, as the demands of IoT uptake require devices to communicate information seamlessly and with minimal impact for the end user. Chirp's data-over-sound solution equips our boards with robust data transmission, helping us to deliver enhanced user experiences whilst increasing the capabilities of our hardware at scale," said Massimo Banzi, Arduino co-founder.
"Sound is prevailing as a highly effective and versatile means of seamless data transmission, presenting developers with a simple to use, software-defined solution which can connect devices. Working with Arduino to extend the integration of data-over-sound across its impressive range of boards will not only increase the reach of Chirp's technology, but provide many more developers with an accessible and easily integrated connectivity solution to help them drive their projects forward in all purposes and environments. We can't wait to see what the Arduino community builds," commented James Nesfield, Chirp CEO.
To learn how to send data with sound with an Arduino Nano 33 BLE Sense and Chirp, check out this tutorial and visit Chirp website here.