This robotic fish is powered by its own artificial circulatory system
—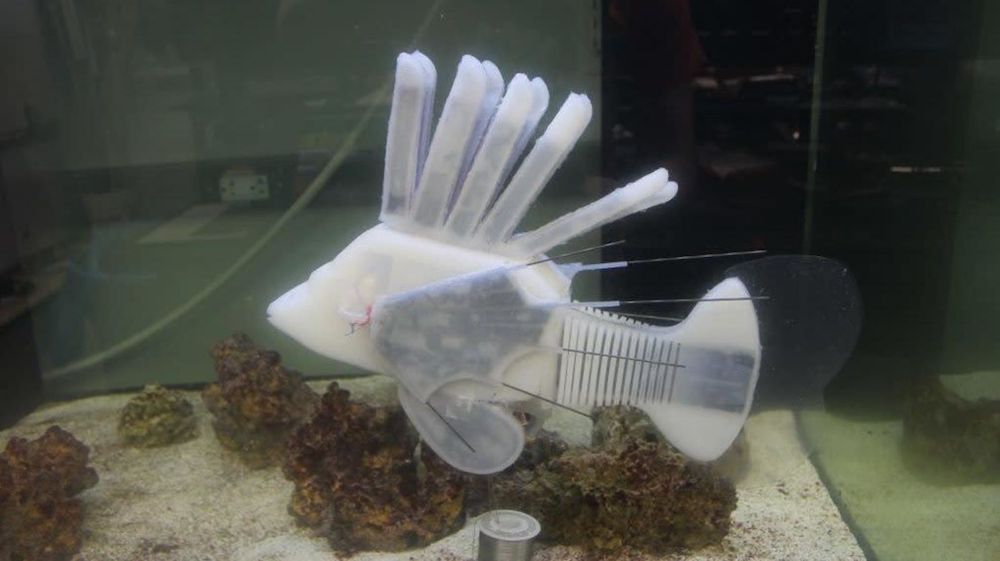 Hydraulically-actuated robots are nothing new, but normally they come with a battery or external supply of some sort. This lifelike robotic lionfish developed by Cornell and the University of Pennsylvania researchers, however, has its own artificial circulatory system that pumps synthetic 'blood' to help flap its fins and as the device's power source itself. 
The trick is that the liquid is actually the cathode of a battery built into the fish, which powers its two hydraulic actuators, as well as the Arduino Uno control setup. This integral battery—which would be analogous to blood in a real fish—gives it enough energy to operate untethered for 36 hours, though as it swims at 1.56 body lengths per minute, so it can use all the time it can get!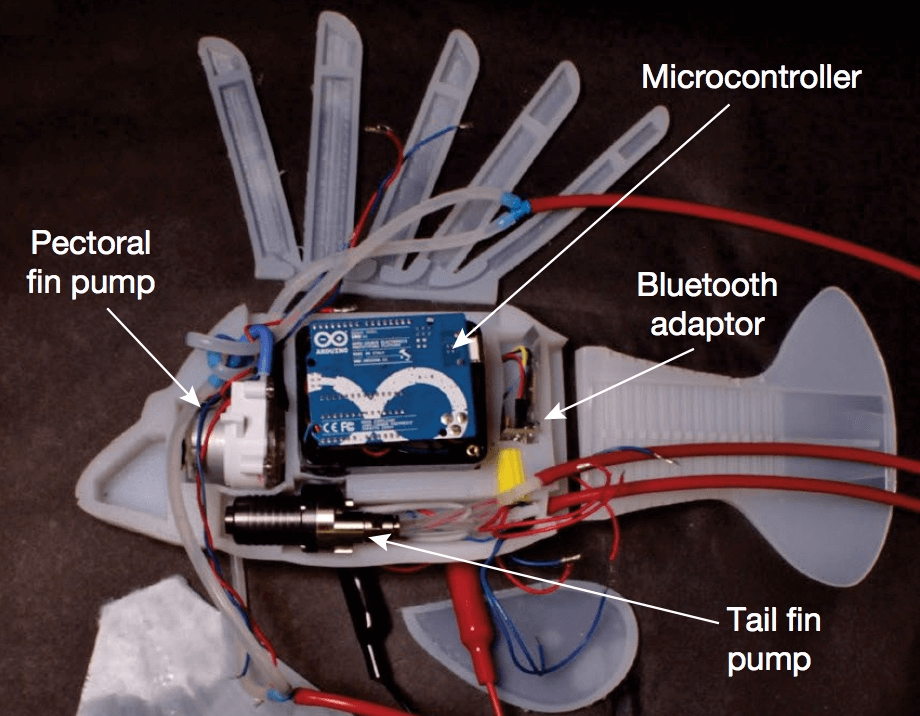 As James Pikul, a co-author on the study and researcher at Penn, told Gizmodo:
In our synthetic vascular system, the fluid stores chemical energy which we can use to power the fish robot. As the fluid is pumped through the fish robot, the moving fluid also causes the robot to move. The vascular system, therefore, is multifunctional. It is these multiple functions that allow the robot to maintain its dexterity while also having a long operational time.
You can also read more in IEEE Spectrum's article here.