Little Flash bumps around on supercapacitor power
—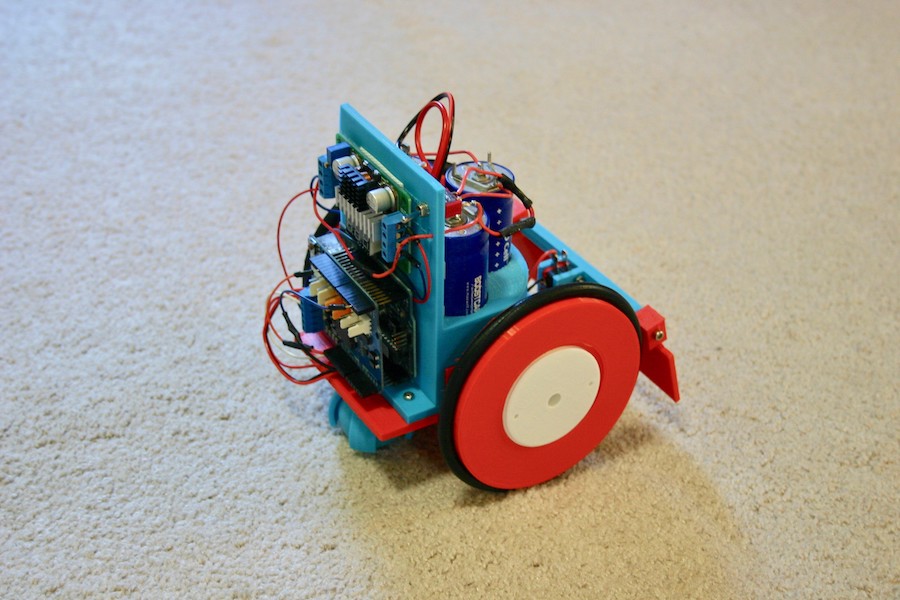 Supercapacitors are intriguing power sources, and while they don't hold as much total energy as a battery, they can store and release charges in an instant. To take advantage of this interesting properly, Mike Rigsby created the 'Little Flash' rover.
This device uses a pair of continuous rotation-modded servos to move about for roughly 20 minutes. It's controlled by an Arduino Uno, and employs over-current detection as well as a bump switch to keep it from getting stuck. 
The coolest feature, however, is that it's powered by a bank of three 350 farad supercaps in series. The capacitor setup allows it to charge in seconds, though with a current flow of nearly 50 amps, charging experimentation wisely took place with Rigsby some distance away!