See how fast you can run a 100m dash with this Arduino timer
—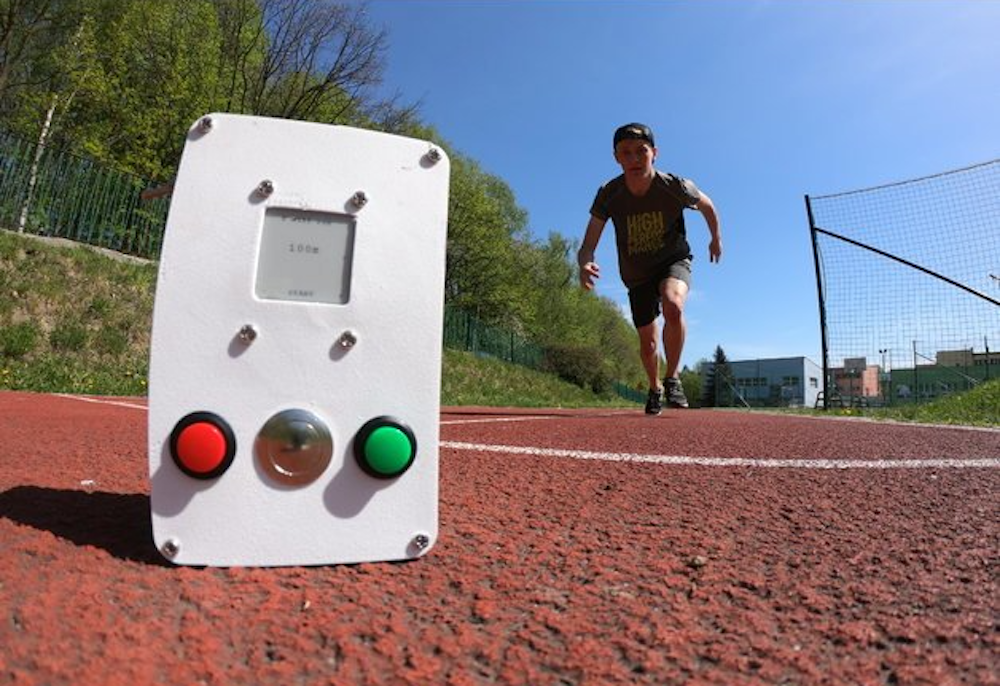 Nikodem Bartnik enjoys running, as well as making things, and he's been able to combine both pursuits in the form of an ultrasonic race timer.
The device is placed at the finish line and mounted to a tripod. Once a runner gets into position, the start of the sprint is signaled with the beep of a small speaker.
Everything is controlled by an Arduino Nano, while user feedback is provided via a small ePaper display. A pair of buttons also enable the runner to adjust the distance from 50m to 1km.
Although Bartnik is still no Usain Bolt, he's planning to practice and hopefully improve his 100m dash time. Code is available on GitHub if you'd like to build something similar, along with 3D print files for the enclosure on Thingiverse.