FPV RC racing with the MKR WiFi 1010
—
Off-the-shelf remote-controlled cars can be a lot of fun, but Clem decided to take things up several levels with his heavily modified rig.
In the hack shown below, he outfitted an RC vehicle from the '80s with an FPV camera, along with a MKR WiFi 1010. The WiFi-enabled MKR board was linked with a second '1010, controlled by a (formerly) broken PS1 racing wheel.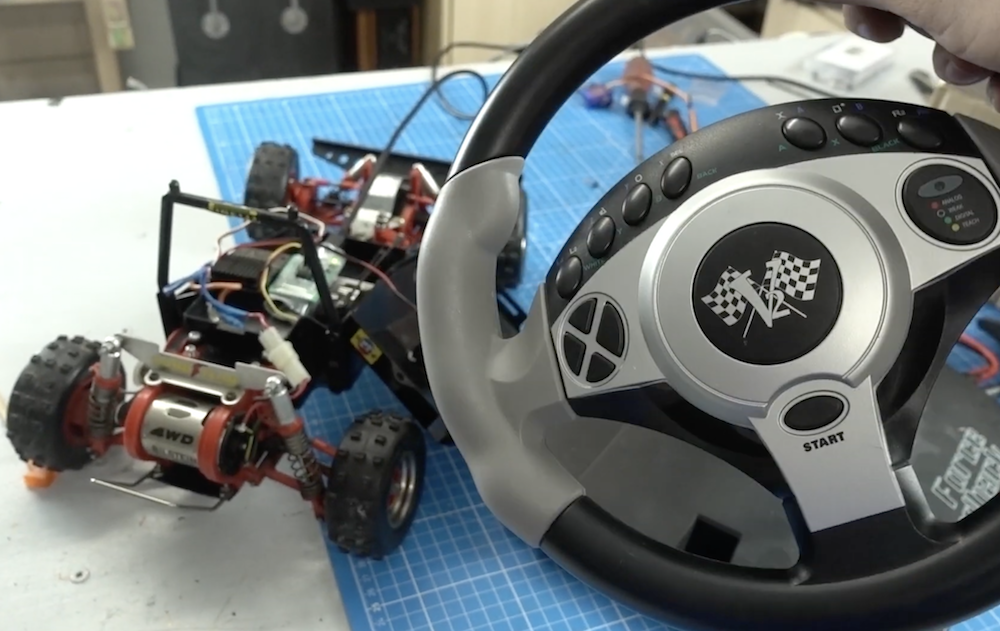 While old technology, this racing wheel is perfect for Arduino use, with steering, brake, and gas handled by potentiometers that are fed into analog inputs. The 2.4 GHz WiFi link between the MKR boards appears to work quite well when driving with an FPV headset, though "somehow" a wheel on the original car did manage to fall off during testing!
Clem scored a broken steering wheel for the PlayStation 1 (yes the first one) at a flea market. Thankfully it is broken so he decided to turn it into an RC transmitter for his old Remote controlled Car! Learn how to use the Arduino MKR WiFi 1010 to make your own transmitter and receiver from scratch! It even supports FPV head tracking! What features would you like to add into the system?