Wind your thread automatically with this Arduino-powered machine
—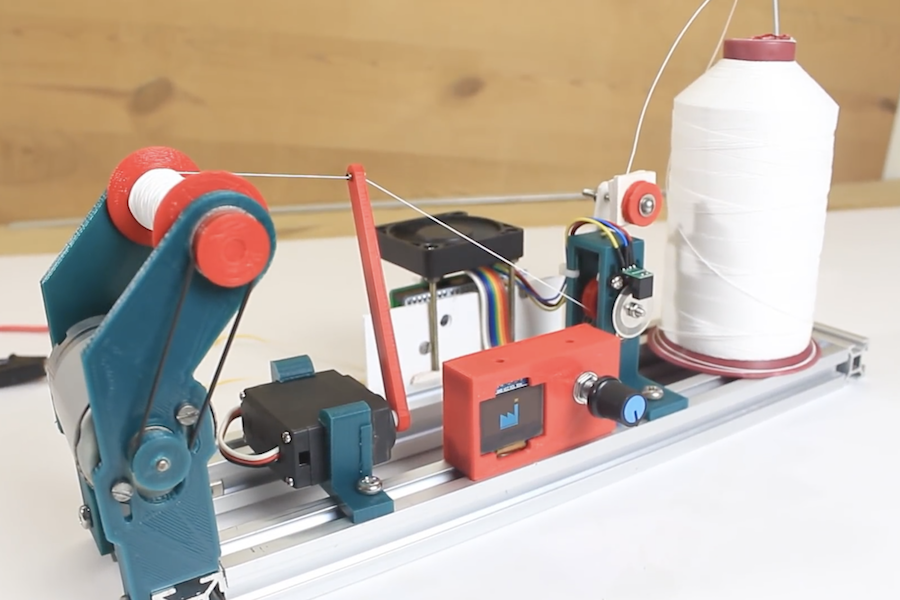 If you ever wondered how thread could be wound on spools without human intervention, this build by Mr. Innovative will show you one option. 
The YouTuber's DIY machine features a motor to rotate a small roller, pulling thread off a larger "feeder" spool. An encoder disk and photoelectric sensor are used to measure how much thread has been dispensed, and a servo-powered arm swings back and forth to allow the thread to feed evenly.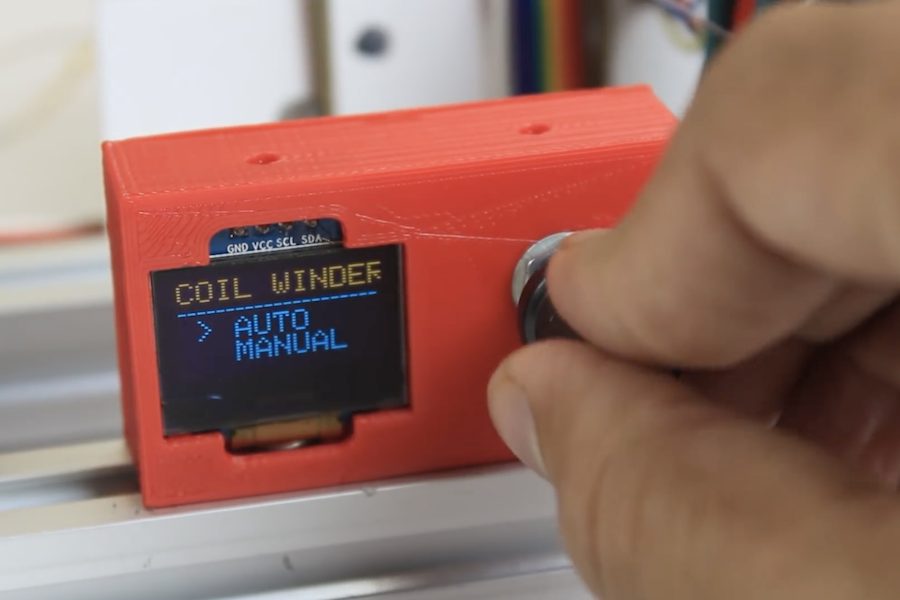 The device is controlled by an Arduino Uno and custom PCB shield, while an encoder and OLED display serve as the user interface.
I have made a thread coil winding machine, using Arduino and 3D-printed parts. For GUI I have used 0.96 OLED display, and for user input I have used a rotary encoder knob. A photoelectric speed sensor is used to measure the length of thread.

The machine has two modes of operation. 1st is manual mode in which thread starts to wind on coil until stop is not pressed. In 2nd mode, auto mode, the machine will wind the thread as per the user predefined length.
Parts, code, and print files can be found in the video description if you'd like to construct something similar.