ArdOsc is a matchbox-sized, Arduino Nano-based oscilloscope
—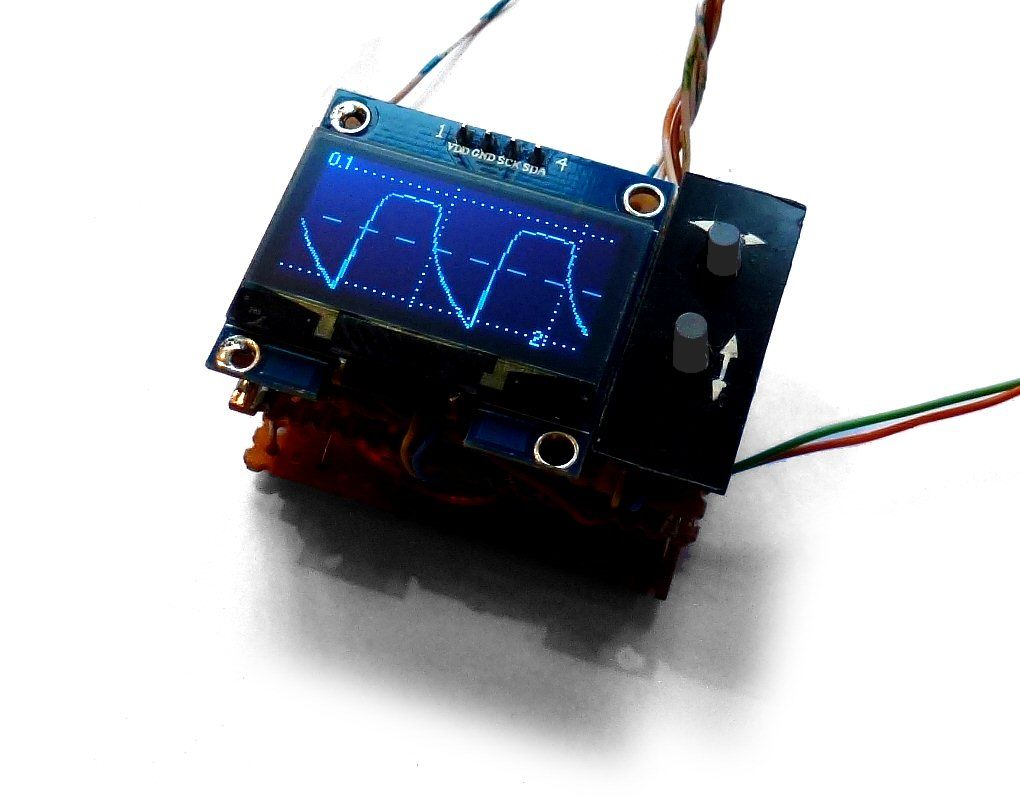 Oscilloscopes come in all different shapes and sizes, and now with just a few discreet components, maker Peter Balch has been able to turn an Arduino Nano into an oscilloscope the size of a matchbox. 
The simplest version of this device, which he calls the "ArdOsc," displays data on a computer screen, but a 1.3" OLED can also be added if you want to use it on its own.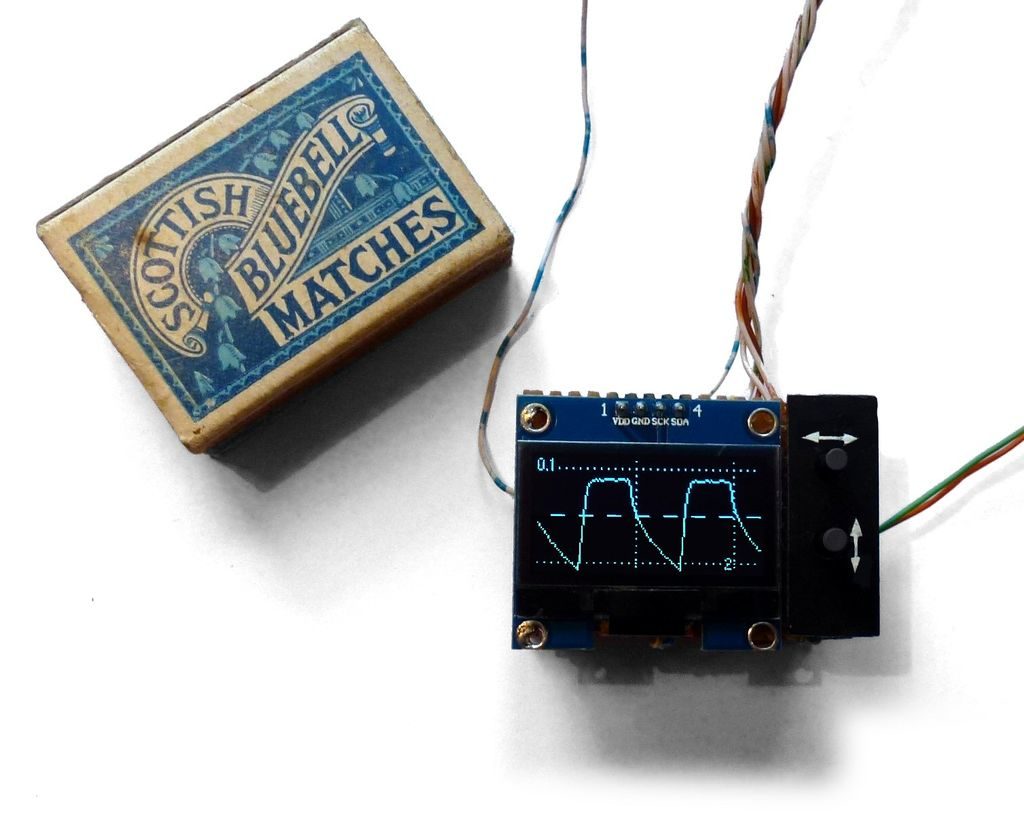 His build write-up goes through several versions of the instrument, progressively adding capabilities including a logic display, signal generator, and other useful tools. It's certainly worth checking out, whether you need tiny test equipment or just want to marvel at how something this small can be made!
This oscilloscope costs the price of an Arduino Nano, plus a few pence for resistors, etc. Its specifications are:

Max 1M samples/second, min 1000sps
8-bits per sample
DC 0-5V; AC +/- 550mV, AC +/- 117mV, AC +/- 25mV
USB "PC scope" or built-in display
Could be battery-powered
Optional logic display
Optional frequency meter
Optional voltmeter