Hot Ninja messages other devices using WiFi SSIDs
—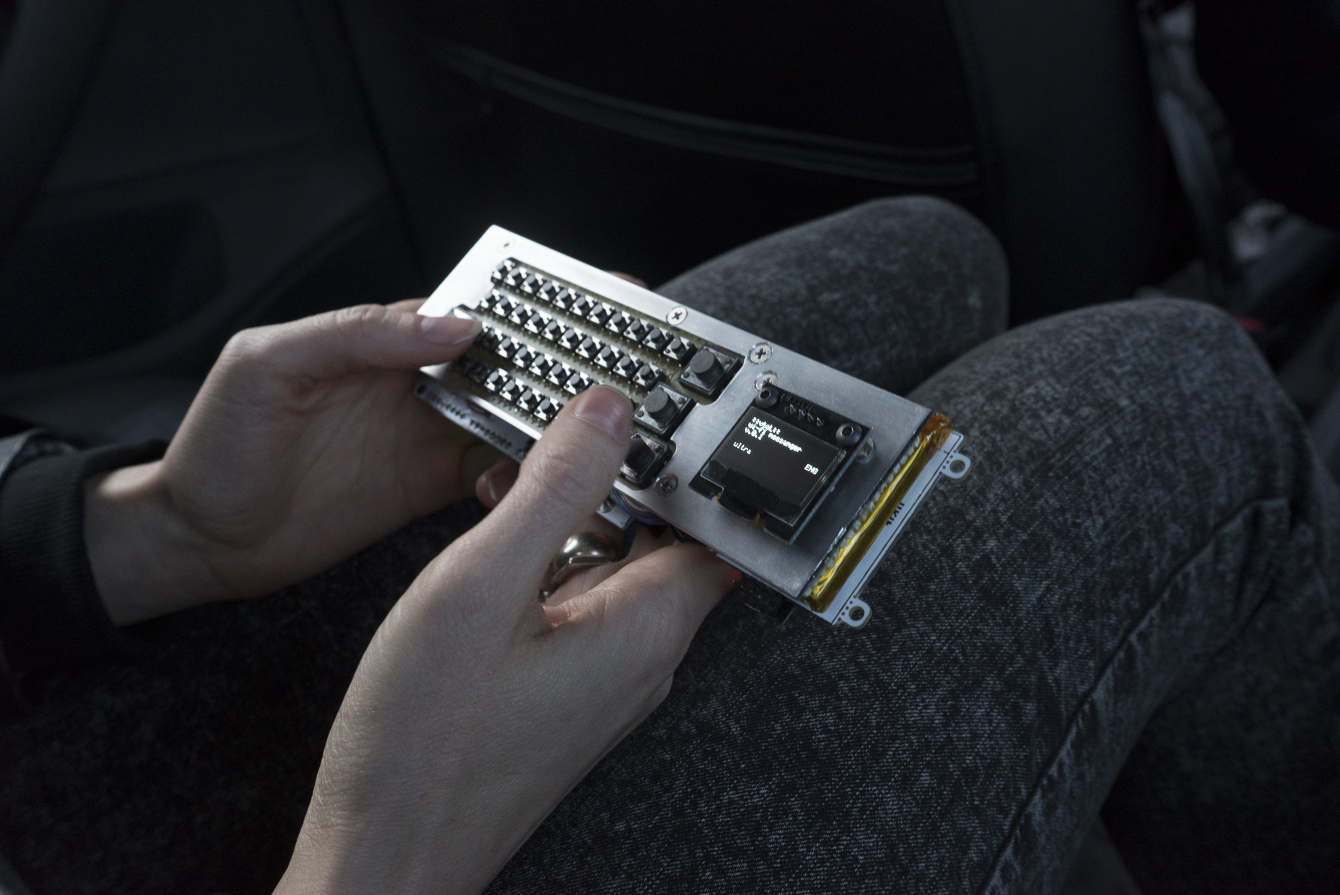 When you need to access the Internet via WiFi, it's not too hard to find a hotspot if you're in the right location, and the SSID usually gives you some clue as to who is providing it. What if you instead generated network names in order to communicate with people attempting to log on?
That's the idea behind Hot Ninja, made by Moscow-based artist Dmitry Morozov, better known as "::vtol::." His device uses a trio of ESP8266 modules to form and name three different networks, giving him 96 characters with which to message the surrounding area. If other gadgets do log on, Hot Ninja can also create a registration page with more information and even the ability to message back and forth. An Arduino Mega serves as the brains of this portable device, and a keyboard and OLED screen form its user interface–shown in the video below. 
Multifunctional network device for autonomous activity in the city environment. Its main function is communication and propaganda through the WiFi wireless standard. This is the hacktivism DIY response to attempts by the authorities in different countries to control the Internet. The project serves as an example of the possible opposition and decentralisation of networks to ensure communications and provide notifications irrespective of whether there is access to the global internet or certain restrictions are applied.