Monitor your sleep quality with Arduino
—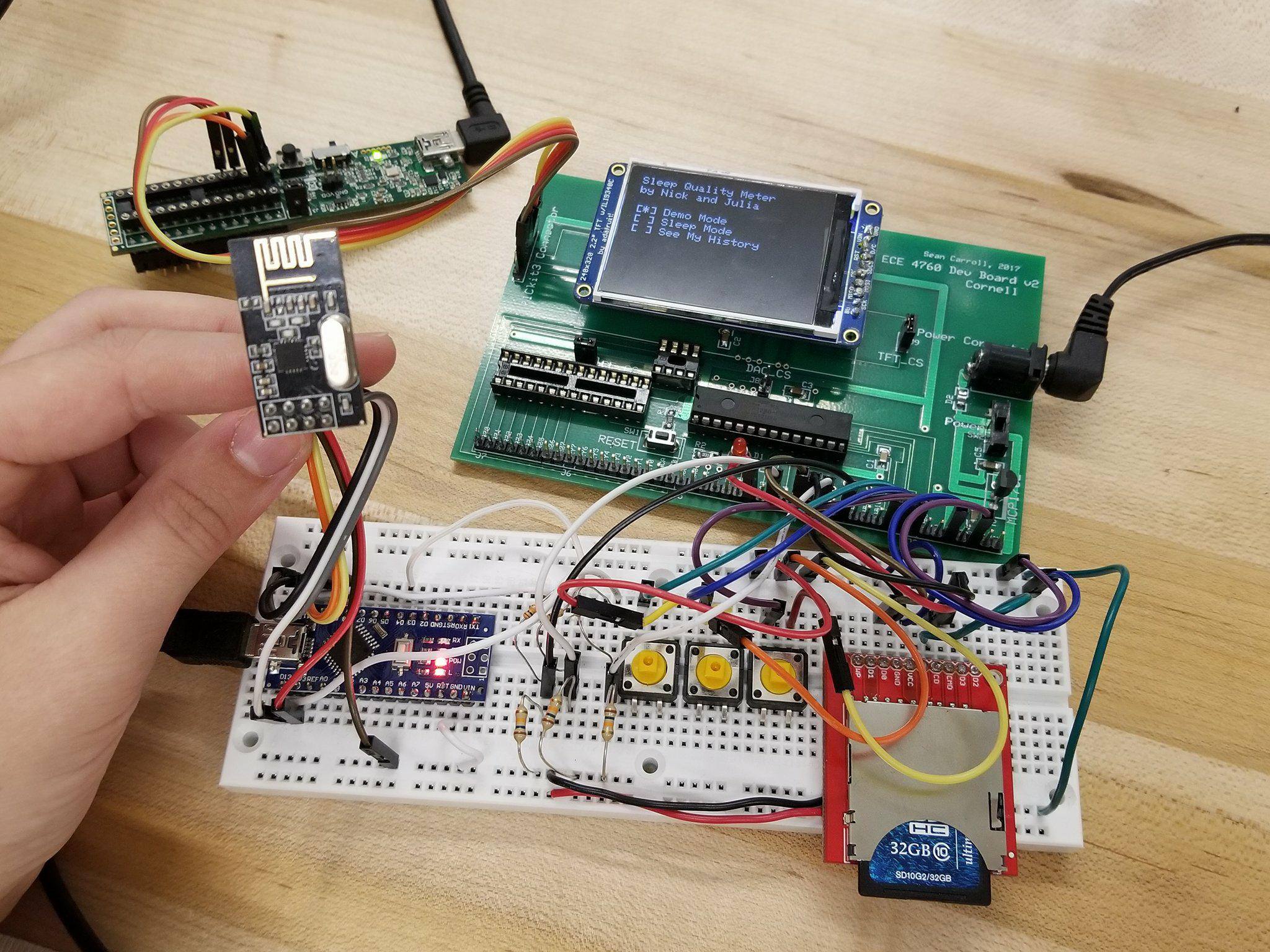 While it can be difficult to get enough sleep, at least you can try to make it as restful as possible when you are in bed. That's the idea behind this project by Julia Currie and Nicholas Sarkis, who developed an Arduino Nano-based sleep monitor for their final ECE 4760 project at Cornell.
The bulk of the monitoring device takes the form of a glove which measures heart rate using an IR sensor, along with movement via an accelerometer. Breathing is recorded using a conductive band wrapped around the user's chest, which changes resistance depending on how it is stretched.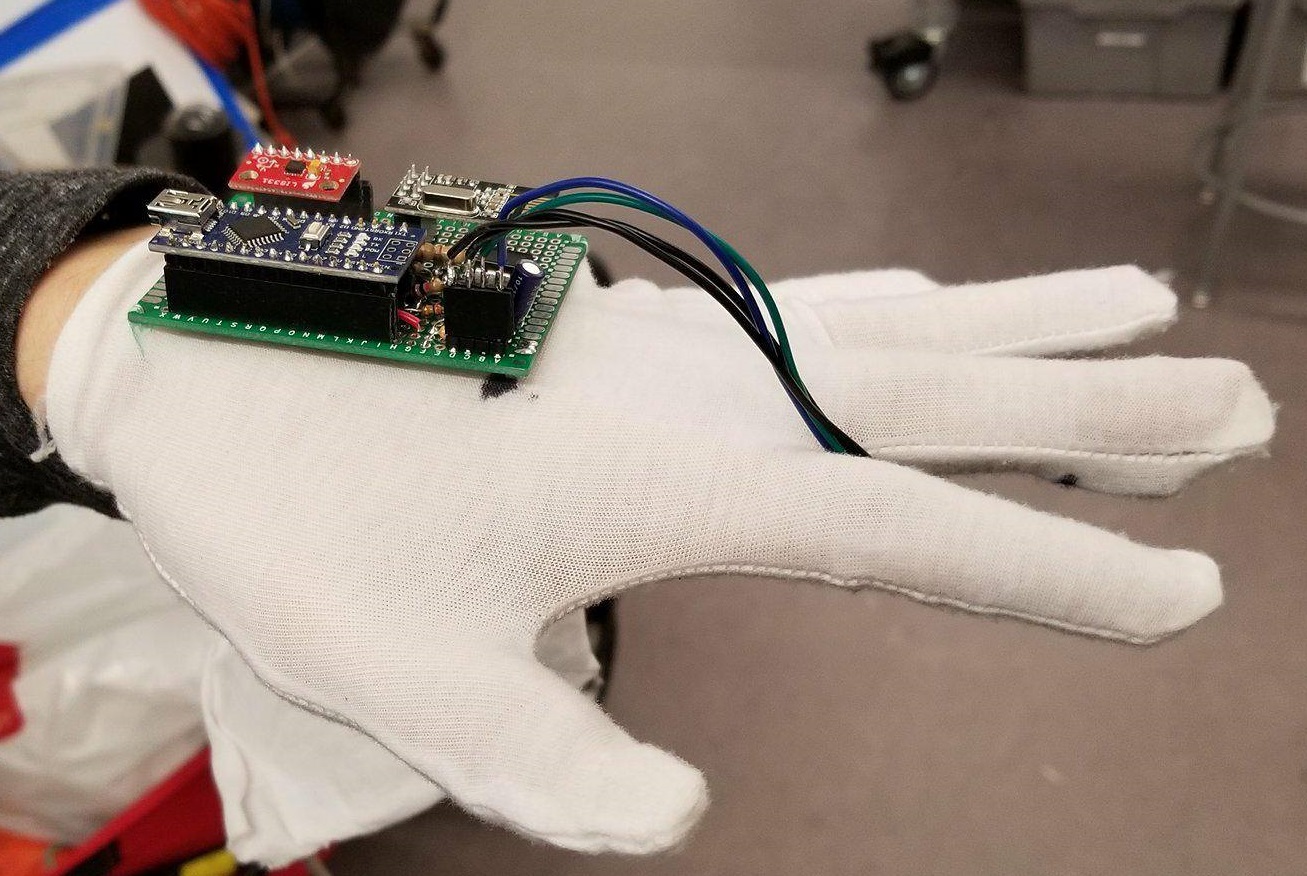 The Nano mounted to the glove collects this information, and transmits it wirelessly using an nRF24L01 chip to a PIC32 microprocessor on a base station. Data is then graphed nicely on a TFT display for further analysis.
You can read more about the project here and see the video below!