This DIY machine mixes your favorite three-ingredient cocktail
—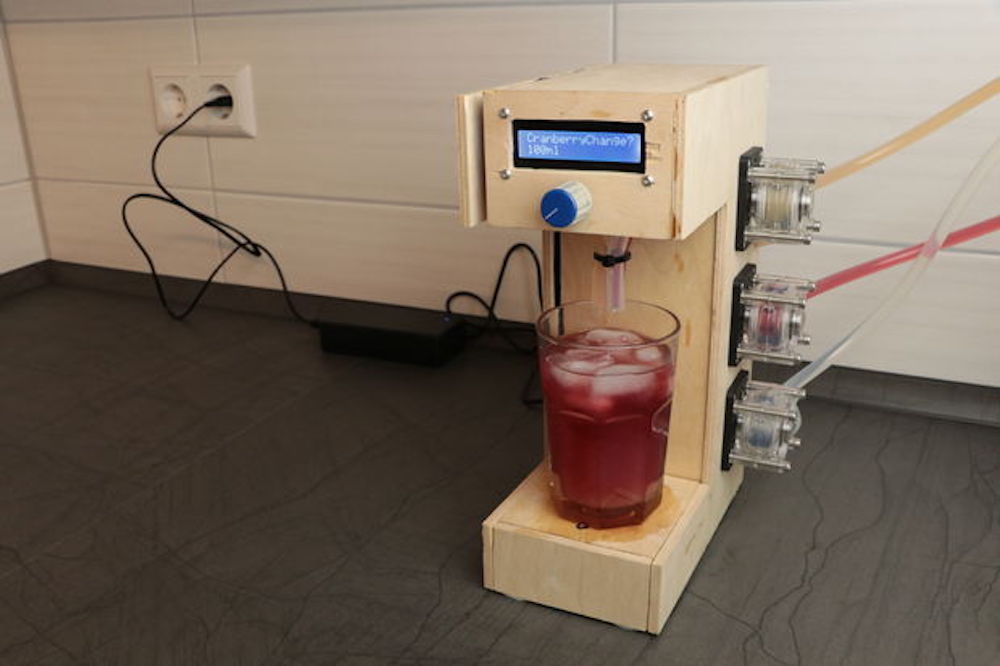 Do you and your friends have a favorite cocktail? If so—and if it has three ingredients—then this Arduino-based machine from YouTuber "GreatScott!" may be worth checking out.
The device is capable of mixing three liquids, which in GreatScott's case consist of vodka, cranberry juice, and grapefruit juice (also known as a Sea Breeze), in a drink size selected via a rotary encoder and LCD screen.
An Arduino Nano provides the brains for this operation, and each component is poured using a series of three peristaltic pumps. Meanwhile, a load cell underneath the glass holder ensures that the correct amount of liquid is dispensed.
The same setup could be used to make different three-ingredient drinks with a little programming work, or it could be expanded into a multi-drink unit with the addition of a few more pumps. You can see it in action below!