Eliminate shop dust automatically with Arduino
—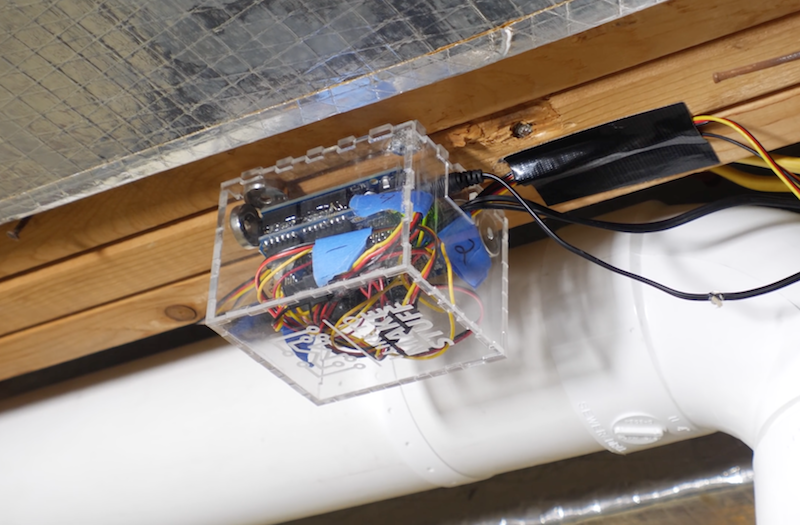 What's the best way to dispose of the dust that is produced when cutting with power tools? YouTuber Bob Claggett's answer is to automate the process entirely, using a series of PVC sewer pipes to transport air to a central vacuum system, along with an Arduino Uno for control.
Airflow is regulated via a blast gate for each power tool, which is opened and shut using a hobby-style servo and custom linkage system. The powerful dust collector is controlled with the help of a relay.
Cleverly, a voltage sensor is employed for each power tool needing dust collection, allowing the Arduino to turn on the system and decide which gate to open without any human interaction.
Want a similar system for your workshop? Be sure to check out Claggett's entire build in his write-up here and in the video below!