SKELLY the Skeleton Robot
—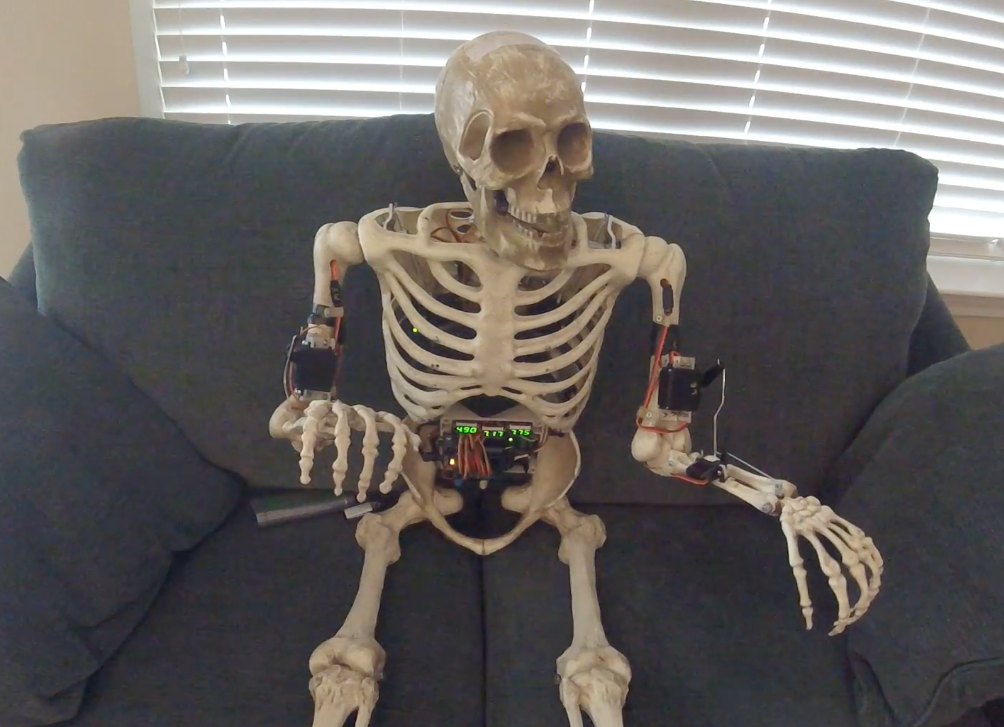 While it might seem like a long time away to most people, if you're looking to make an amazing automated display for Halloween, it's time to start planning! One idea would be an automated skeleton robot like SKELLY.
This particular robot was built using an Arduino Mega, a Cytron PS2 Shield, a modified sensor shield, and a wireless PS2 controller. SKELLY is equipped with a total of eight servos: six for bending his shoulders, elbows and wrists, one for running his mouth, and another for turning his head. There is also a pair of LEDs for eyes, and a small motor in his head with a counterweight that allows him to shake.
SKELLY is programmed using the Visuino visual programming environment. As seen in the videos below, the robot–which is the author's first–is quite nimble, waving and moving along with an automatic piano!