Watch this maker cruise the beach on an electric luge
—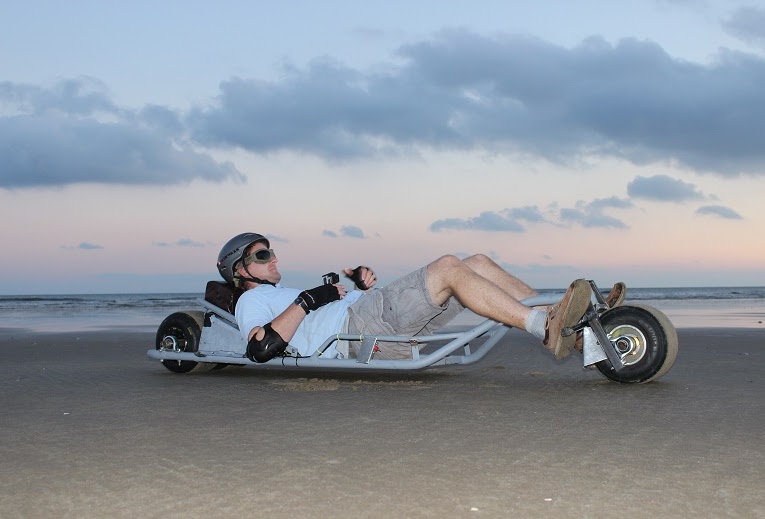 We've all seen clips of people speeding down mountain roads on luges, but if landing on concrete or careening off a cliff doesn't look like your cup of tea, perhaps something meant for the beach would be more suitable. Taking inspiration from these luges, as well as kite surfing rigs, and even Land Speeders from Star Wars, UK-based maker John Dingley came up with his Electric Beach Luge.
Foot pegs straddling a single go-kart tire in the front are used for steering the vehicle, while power is transferred to the sand by a pair of wheels in the back. A potentiometer is wired into an Arduino Uno for speed input, which uses this information to signal a 500W, 24V golf cart motor via a robot combat controller, capable of producing 160 amps continuously.
You can check out the project page for more info and see it in action in the videos below!