Synth Bike 3.0 produces tunes with 12 Arduino Nanos
—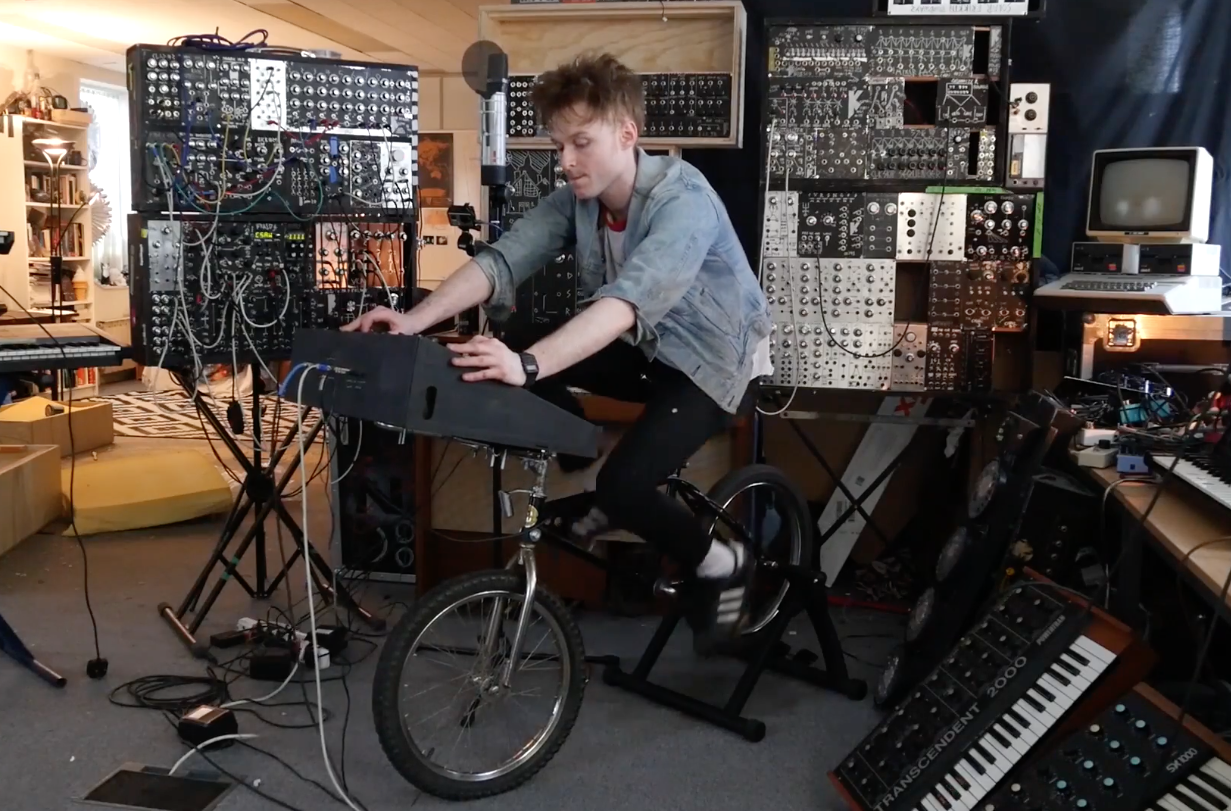 After building a bicycle that could travel across town while making music, Sam Battle now taken things in a different direction. Synth Bike 3.0, which will be on display at the Science Center Dublin until September, is set up on a training fixture so that you can pedal it indoors rain or shine. This version also features a simplified control panel on the handlebars, allowing it to be played by anyone at a tempo controlled by the rear wheel's speed.
Battle's YouTube channel is named "LOOK MUM NO COMPUTER" however, this apparently doesn't count microcontrollers. Hidden in the externally clean-looking handlebar groove box is a total of 12 Arduino Nano boards, along with a maze of wiring, strip circuit boards, frequency central PCBs, a SparkFun WAV trigger, and some other electronics. There's even built-in speakers on the sides to output the created sounds.
Be sure to check out Synth Bike 3.0's New Atlas write-up for more info on the project.