Ancient CRT monitor revived using an Arduino Uno
—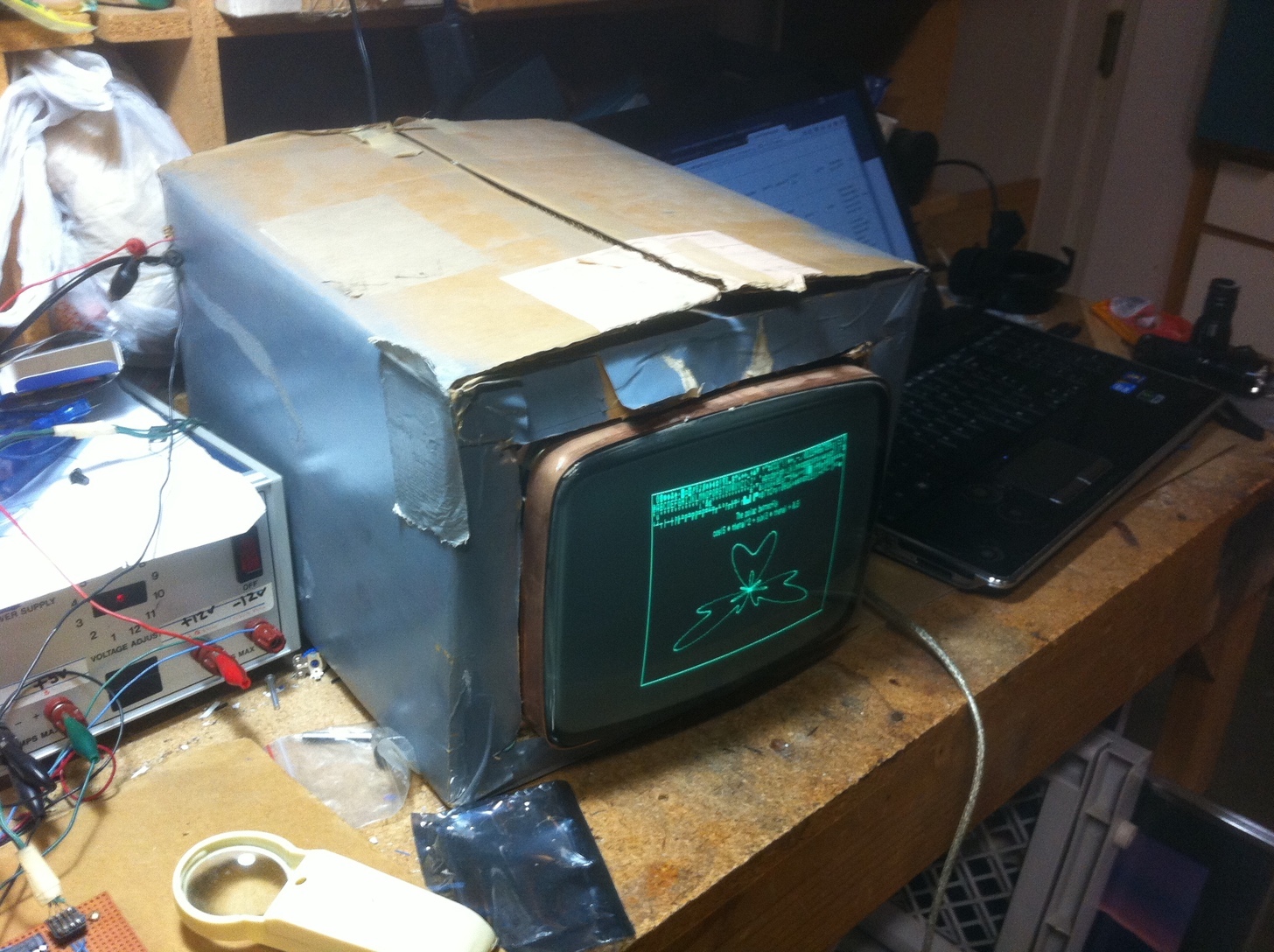 Hacker "MmmmFloorPie's" senior project in college, in 1989, was a device based on the venerable Motorola 6800 chip that could record and play back sounds. It could also display these recorded waveforms on a monochrome CRT monitor. The monitor in question was purchased as a bare CRT for $20, and mounted in the cardboard box it was shipped in. Various risks aside, it's quite an impressive setup.
As with many projects that seemed very cool at the time, this one sat in 'FloorPie's garage for many years, until it was finally powered up many years later. Naturally it didn't work, but instead of giving up, an Arduino Uno shield was made in the form of the 68000 motherboard to send it the required signals.
Though it's now much slower than the original, the CRT was brought back to life. You can find more about this build on Imgur or on 'FloorPie's Reddit post here.