Grow your own salad with this rotating hydroponic system
—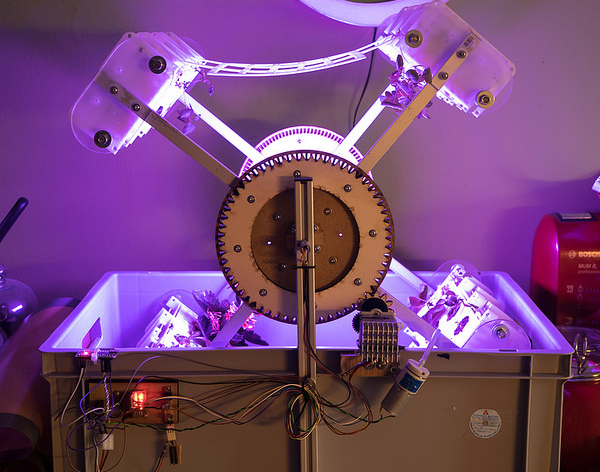 You likely know that growing plants via hydroponics involves some sort of water and fertilizer solution. Perhaps, however, you don't realize that these plants need to be removed from the water occasionally in order to air out the roots. Normally, this means that the water is raised and lowered.
Peter Fröhlich, though, decided to go a different route, and came up with a device to physically raise and lower the plants using a large wheel, resembling a sort of Ferris wheel for plants!
The frame itself is a plastic bin he purchased at a local hardware store, while the wheel and its arms were made with components lying around his lab and other laser-cut parts. To make this interesting setup turn, he used a stepper motor from an old printer, controlled by an Arduino and stepper driver.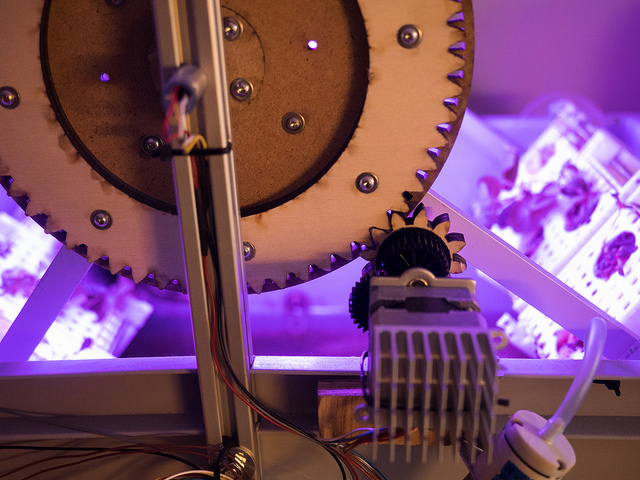 Want to grow your own salad right inside your home? You can find more details of this fascinating build in Fröhlich's project write-up and on Hackaday here.