Teleknitting: TV-based string art
—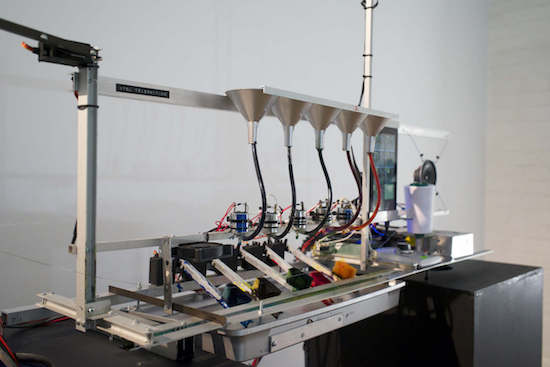 Have you ever wondered what television would look like if transposed onto string and wrapped around another object? If so, you're not the only one, as shown in this teleknitting sculpture.
Although it's hard to say where the idea for this piece came from, Moscow-based artist ::vtol::'s teleknitting installation resolves a TV signal down into one pixel by lowering its resolution in eight steps. This process is displayed as video on an Android tablet, and the results are transferred to thread via a unique dying mechanism involving "dye arms."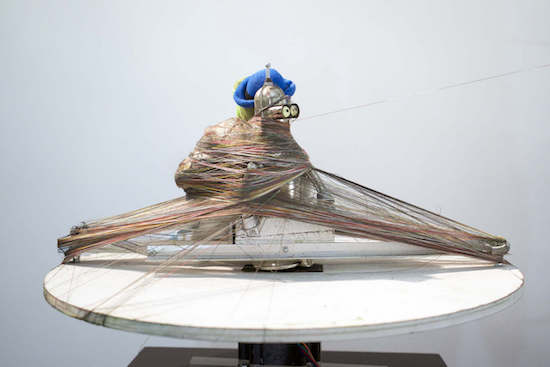 This multi-colored string is then wrapped around an object (or objects) rotating on a pedestal, the height of the string being controlled by the TV signal's volume.
As you can see below, the character Bender from Futurama along with an alligator bearing an accordion act as the items being wrapped in TV-string. You can find more details of this build on ::vtol::'s website, along with a number of his other Arduino-based interactive projects.