Control this Ohio home's Christmas lights from the Internet
—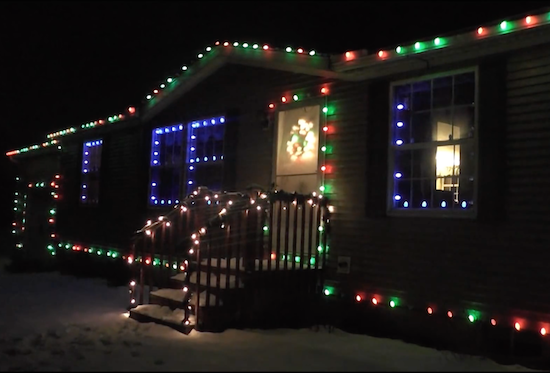 If you don't want to bother putting up your own lights this year, you can just control Tom Hammond's!
As seen on Good Morning America, Hammond recently put up a Christmas display that can be controlled via a simple online interface between the hours of 5pm and midnight (EST). The setup consists of an Arduino Mega along with a Raspberry Pi running Falcon Player, while the animations were created using xLights.
The website offers nine lighting options that anyone can select and play. Thanks to a webcam on Hammond's property, the page even features a live stream that lets users see the animation they chose in real-time. However, due to the number of people trying to access it, the video is not always available.
Hammond, who lives in Akron, Ohio, told ABC News:
"I wanted people outside of my community to enjoy it. The nicest thing I got was an email from an older lady who lives with her mother who said they couldn't decorate their house this year and she showed her mom my website and said that was one of the best gifts, that she got to decorate."
Want a fun holiday distraction? Check out the Internet-connected lights here! You can also look at these other Arduino-powered dazzling displays to help get you in the festive spirit!