Galaga revived as a 4/5 scale MAME machine
—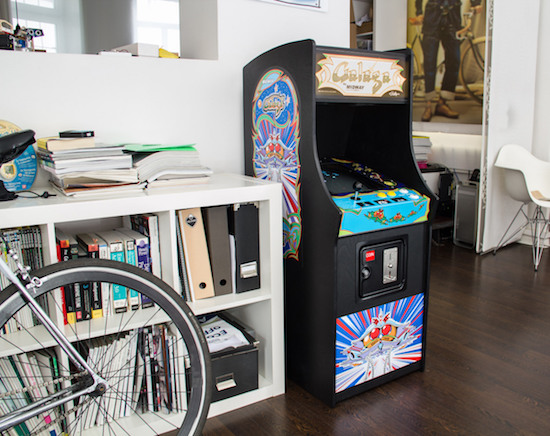 This arcade machine helps creator Alex Weber relive arcade memories, but is slightly easier to move than a full-sized "cab!"
Galaga is one of Weber's–and many others'–top five arcade games. Easy to learn, but difficult to master, it was just asking to accept your money and time! Now though, using a Raspberry Pi and MAME software, you can have this and other old-school games at your disposal. Weber built a cabinet for this purpose around an old CRT television slightly smaller than original size.
In order to keep from having to fool with the TV every time it switched on, he made an automated remote control with an Arduino and IR LED that sends signals to turn it on and switches the TV to AV mode.
I have a soft spot for 8-bit arcades… I saw these for the first time. At least it felt like that. All machines where running. All coin doors were open! Somebody saw me standing in front of them with huge eyes and showed me how to trigger the switch to get credits for free. BAM! I was hooked.
You can see the full build on Weber's tinkerlog site as well as Hackaday's writeup here.