Smart homes and pervasive technologies exhibition
—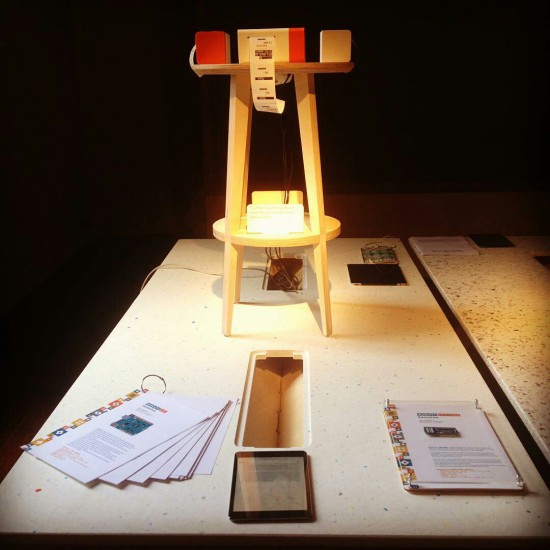 Git Commit is an interactive installation and exhibition about smart homes, and user response to pervasive technologies entering our private spaces. The installation aims to further the research that Casa Jasmina, powered by Genuino, is carrying out regarding social home environment from an open design and user centered perspective. It was created in collaboration with Opendesk, the Master in Interaction Design of SUPSI of Lugano and Studio Folder.
In order to deeply understand the impact of IoT in the house for the possible stakeholders, an interactive system of four mini-printers was set up at Palazzo Clerici, a 17th century building located in the heart of the city of Milan, and firstly belonged to one of the oldest and most powerful Milanese families, the Visconti dei Consignori di Somma.
Each printer is connected to Casa Jasmina GitHub repository where users are able to respond to questions and spark new avenues to the project. At a technical level, thermal printers of GIT-COMMIT were developed with Genuino MKR1000, the powerful board combining Genuino Zero and Wi-Fi shield to create IoT projects. The entire project is released in open source, the printers' case were produced with a 3D printer at Fablab Torino; the installation furnishings  by Opendesk.
The feedback gained will inform new types of interactions and approaches to the future smart home, that will reflow in the Casa Jasmina design process.
Come and visit us and give us your input too! Check this page and explore the topics.