Arduino Day in Berkeley – Call for Volunteers
—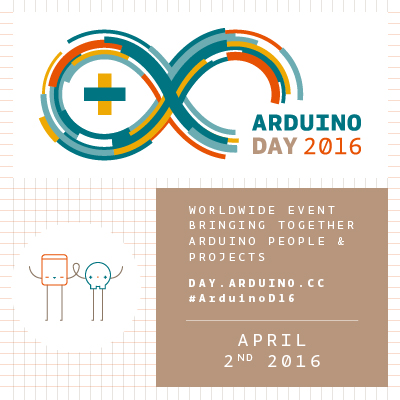 Join us for the Arduino Day event organized by our team at the Jacobs Institute on the campus of the University of California, Berkeley with the participation of Massimo Banzi, David Mellis and Tom Igoe.
We are seeking volunteers to assist us during the event. We are going to have free workshops, talks by the founders, and art and tech displays.
We are looking for volunteer assistance during the event e.g. staffing information tables and displays, bringing a project to demo, helping during workshops, picking up coffee & lunch, and providing technical assistance. This is not a paid gig, but to show our appreciation that you are spending your time with us, Arduino has prepared a small gift for you.
We welcome all levels of skills and curiosity. More important than your technical skills are your people skills. Please provide us with basic information about yourself and your interests. Use the appropriate form depending on whether you have volunteered with us in the past:
First time volunteers? Please fill out this form. If you have volunteered for Arduino before, please contact us at arduinovolunteer [at] gmail.com.
We also have two paid positions: one for a two-person video camera crew and the other for a photographer. To apply, please fill out this form.
When: April 2nd, 2016
Location: University of California Berkeley at Jacobs Institute – 2530 Ridge Rd, Berkeley, CA 94709
Website: http://jacobsinstitute.berkeley.edu/
Arduino Day website: https://day.arduino.cc
Staff: Judy A. Castro (Event Manager), Michael Shiloh (Educator)
This is the draft agenda of the event (registration form coming soon):
– 11 am – 6 pm: exhibition of Arduino projects
– 12 pm – 4 pm : hands-on activities
– 3 pm -5.30 pm : Arduino co-founders presentations
David Mellis  "Makers and machine learning: a system for analysis of real-time sensor data"
Tom Igoe "Electronics for the Humanities"
Massimo Banzi "IoT and the connected objects"