House Guests in Orbit and Live streaming
—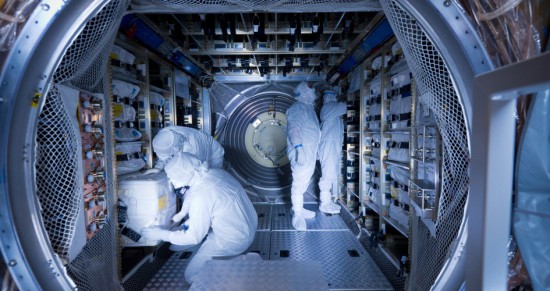 Casa Jasmina and FabLab Torino in partnership with Officine Arduino e Toolbox Coworking are hosting the IX° edition of the Share Prize, an international competition that promotes and supports contemporary art in the digital age .
The prize theme is "House Guests" and focuses on the use of electronic art inside the private domestic space.
Share prize's artistic director is Bruce Sterling, writer, journalist and critic of the new media. He invited two special guests to join the international jury: Cap. Samantha Cristoforetti and Paola Antonelli.
Captain Samantha Cristoforetti is the European Space Agency astronaut protagonist of Futura mission, the second long-duration mission ASI,  engineer and design enthusiast. Paola Antonelli, is the Senior Curator of the Department of Architecture & Design as well as the Director of R&D at MoMA New York. Paola Antonelli was responsible for adding video games, the Arduino control board and innovative 3DPrinted objects to the NY MoMA's permanent design collection.
The jury is then completed by Chiara Garibaldi, the SHARE Festival director, Jasmina Tesanovic, widely known as "the Jasmina of Casa Jasmina".
On March 4th the Share jury will meet to select the entries for Share Festival and Samantha Cristoforetti and Paola Antonelli are going to give a public talk at Toolbox Coworking  from h.17:30 to h.19:30 (CET).  Stay tuned  on our social channels for the live streaming link. 
UPDATE – Live streaming