Make your DIY smart glasses running on Arduino
—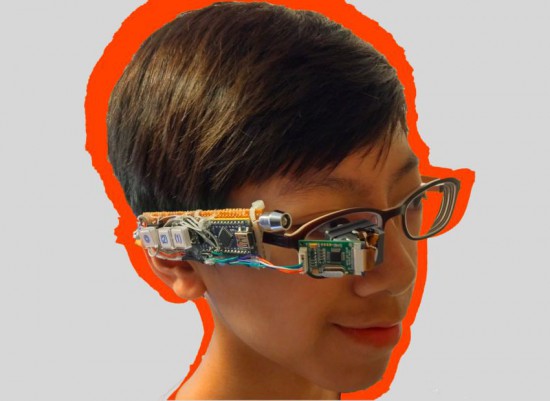 Jordan Fung is a 13-year-old maker and programmer based in Hong Kong. He recently developed Arduino-based smart glasses called Pedosa Glass, which are able to activate, in this first release, a flashlight and a timer:
The Pedosa Glass is powered by a single Arduino Nano running an "operating system" developed by me.
There is a tiny FLCOS display in the front. The AV signal from the Arduino will be displayed on it. It is equipped with 3 push buttons, in which 2 of them are control buttons and one of them be the home button, also equipped with a super-bright white LED for use as a flashlight.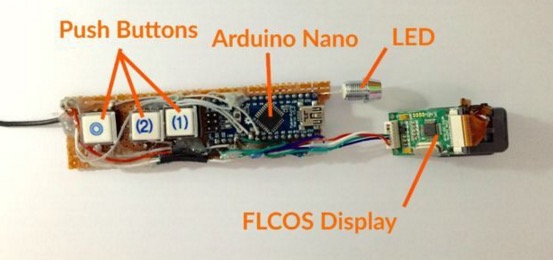 In the picture below you can explore the electronic scheme: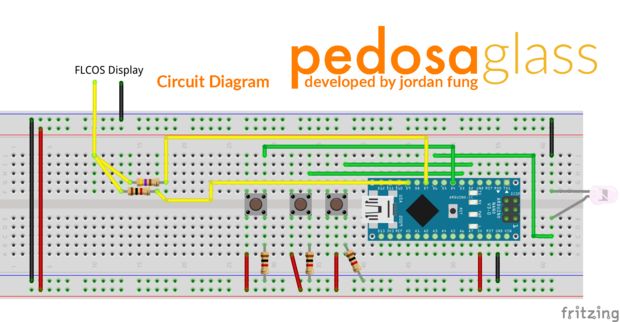 Jordan is working hard to add new applications and features to the project but in the meanwhile he shared his work on a great tutorial on Instructables.