Exploring tangible user interfaces and soundscapes
—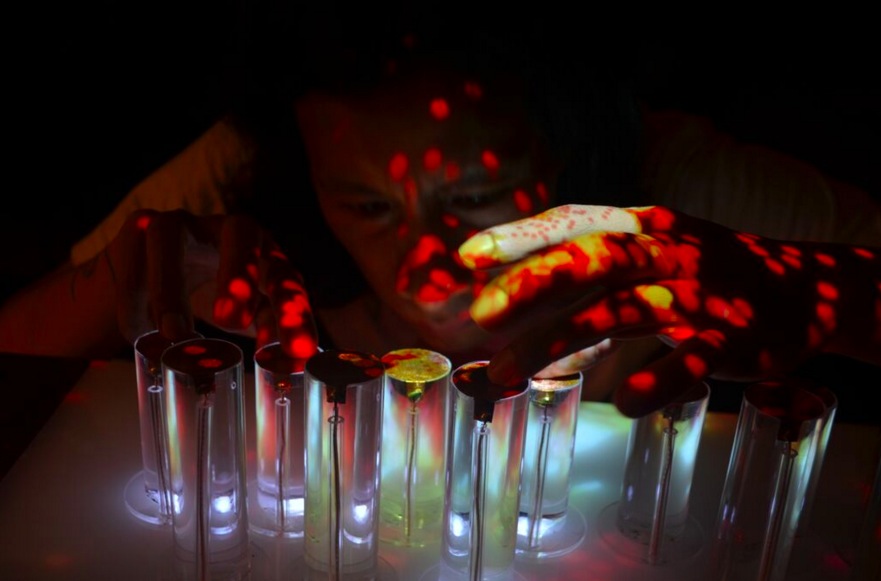 Originally from Guatemala, Balam Soto is an artist and maker of software and hardware creating interactive art installations and public artworks that fuse low tech with high tech. He recently shared with us a project called Exp.Inst.Rain and running on Arduino Uno:
" Exp.Inst.Rain" is an interactive installation and experimental instrument that incorporates projection and sound generated by a wireless box made of wood, plexiglas, Arduino, electronic components and custom touch sensors. By touching the box at various points, participants create different sounds; these sounds then generate changes in the projection.

It is an analysis of the social and cultural adoption of tangible user interface. Globally, touch devices are increasingly common; people understand how to use them. "Exp.Inst.Rain" analyses this new technology and makes use of this new common understanding to fuse sound and visuals into realtime interactivity.

This artworks it's power by Arduino and wireless vibes , using Capacitive Touch Sensor and home made aluminum electrode to pick up touch. Custom software acts as a Bridge between the Exp.inst.X and Midi software.