Creative Technologies in the Classroom goes to Ecuador
—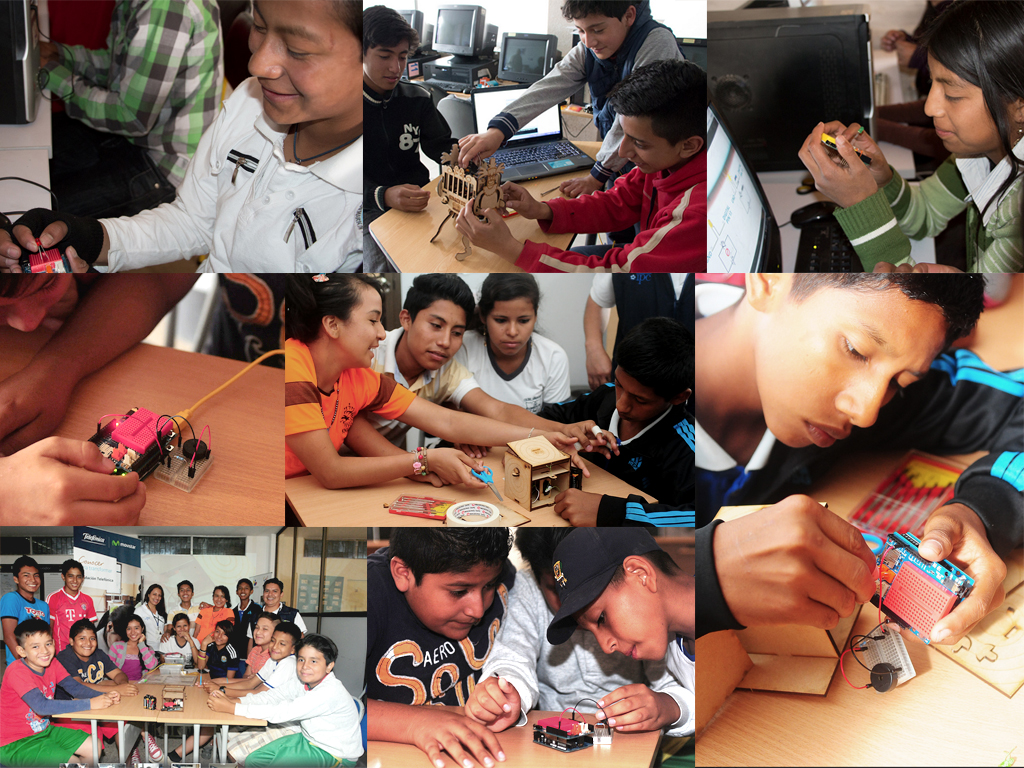 We are happy to announce that Creative Technologies in the Classroom has been successfully implemented in Ecuador since the fall of 2014 in 40 different places along the country, to more than 600 participants and thanks to the Telefonica Foundation Ecuador.
Creative Technologies in the Classroom (CTC) is a collection of experiments aimed at transforming the way technology is taught in schools around the world for participants going from 10 to 18 years old. These experiments introduce basic concepts in programming, electronics, and mechanics and consists of four phases:
Teacher Training (1 week)
Themed Modules (4 modules)
Student Projects (9 weeks)
Technology Fair
CTC Ecuador has also been implemented within the Pro Niño Project that helps employed children to attend to educational activities and learn about technology. This aims to open an opportunity for them to study at the technical universities in the area (many of them also support the project). The teachers for CTC/Pro Niño are social workers instead of regular school teachers. Here are some pictures of the program in El Oro and the South of Quito.
Some CTC Ecuador projects were also presented at an exhibition in Cuenca about society, art and technology hosted by Telefonica Movistar Ecuador.
(The news was originally posted on Arduino Verkstad blog by Laura Balboa)