Casa Jasmina discussing IoT at Transmediale in Berlin
—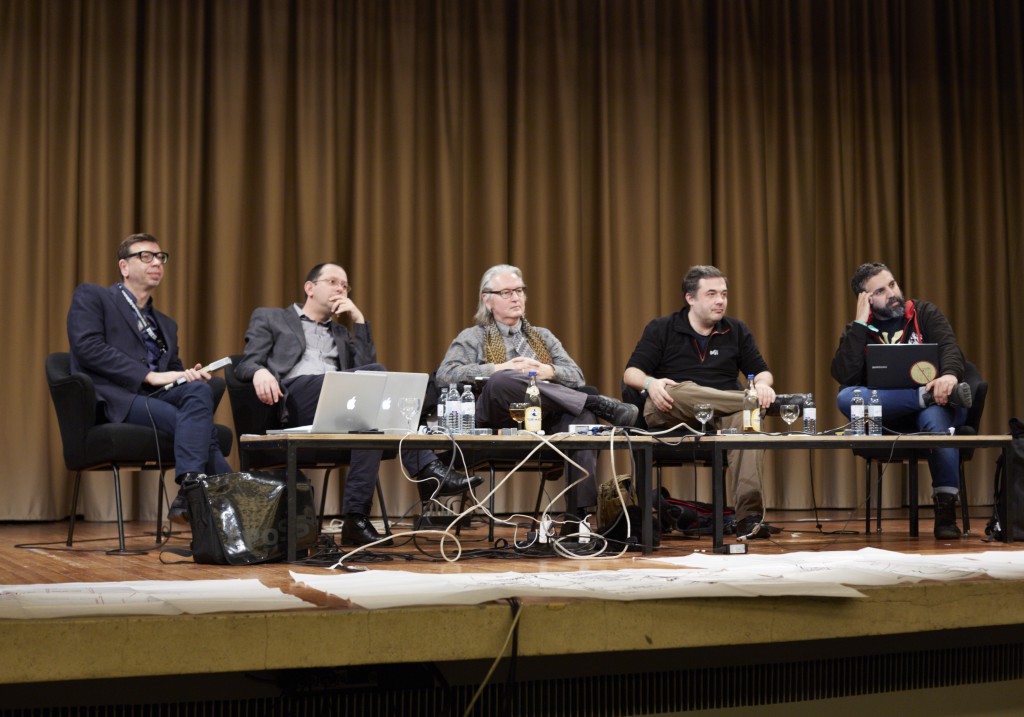 This post, written by  Jasmina Tesanovic and Bruce Sterling, was originally posted on Casa Jasmina blog.
---
On February 2, we were in Berlin's "House of World Cultures" to discuss "Casa Jasmina." We were participating in the Transmediale Festival, as part of an event roundtable on the topic of "the Internet of Things."
Luckily, since we're electronic art journalists, we've seen about a million public panels of this kind. It never surprises us when everybody at a round table has a different angle on the problem.
Our own answer, as we described it to the crowd at Transmediale, is pretty simple. "Casa Jasmina" is a new project to build an IoT home that's (1) open source (2) luxurious and (3) Turinese.
Our panel featured Arduino colleague David Cuartielles, who memorably described Arduino as "fifty guys in six garages in six different countries." In "Casa Jasmina," basically, we're the cool clubhouse in one of those six garages. That is our purpose and nature.
The "Internet of Things" is a very big topic. It's physically impossible for anybody anywhere to keep up with every IoT appliance, wearable, machine-to-machine app, set-top box, thing-router, platform, protocol, cloud and app. There are so many commercial IoT gimmicks available right now that we could fill the Mole Antonelliana with them from top to bottom. However, we're not going to try that. Instead we are concentrating on our own distinct approach to the Internet of Things issue.
That's where the "luxury" aspect comes in. "Lusso Open Source." We're interested in "luxury" because we're Turinese. Italy is into boutique manufacturing and luxury export, especially Italian furniture, clothing, foodstuffs and kitchen gear. Italy's got lots of hackerspaces and makerspace now: over thirty of them, and the Maker scene is advancing fast. This means that some domestic refinement is in order: Italians need to class this Maker stuff up and sell it to the foreign tourists. That's what Italians do, such is the time-honored Italian way of life. The traditional craft cachet of "Made in Italy" ought to be followed by the less-traditional digital-craft cachet of "Make in Italy." Why not?
Since Torino is the manufacturing center of Italy, Torino obviously the place to try this. We're pretty sure it is bound to happen anyway. "Casa Jasmina" should be a place where concerned people can sit down, have a glass of Piedmontese red and think that prospect over. What does "Luxury Open Source" really mean, anyway? What would Ettore Sotsass, Bruno Munari, or Enzo Mari do about this?
Keep reading on Casa Jasmina Blog >>