Arduino TRE Developer Edition, 2nd round of beta-testing
—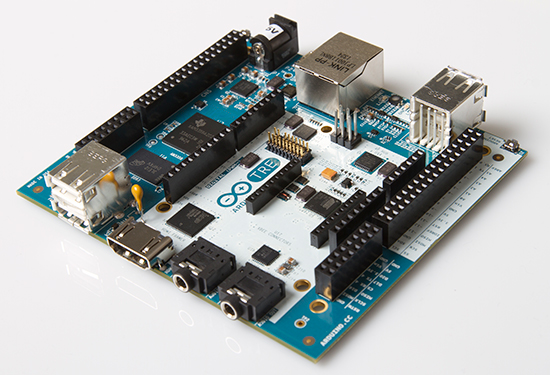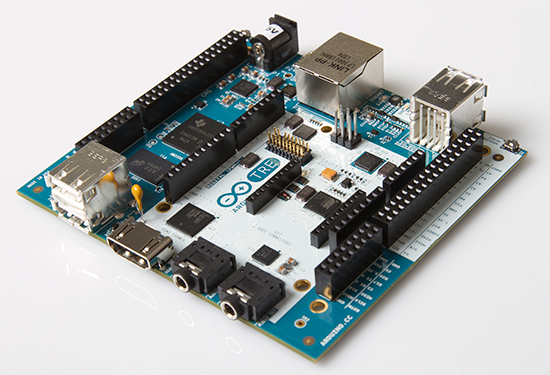 30 Arduino TRE Developer Edition boards (the last ones!) are available online today on our store. Whoever purchases them will be added to our Beta-testing Program, joining the about hundred betatesters already contributing to the development of the hardware and software of the board.
UPDATE, December 15th: the boards sold out over the weekend and are no longer available on our store.
You can learn about the program and the board on this post. These boards have the latest Web IDE pre-installed and ready to go, we are now at a stable IDE release with everything fully functional. We will write a specific post about the new Web IDE next week, so stay tuned!
The first round of the program focused mostly on hardware and software testing, and we have just rewarded the betatesters who contributed the most. We really would like this second round to revolve around contents creation. For all Arduino boards, examples and projects are really crucial to get beginners started with a new environment. This is even more relevant for the Arduino TRE, that thanks to the onboard Linux system, has so much more power and potential than classic Arduinos.
For instance you could use the Arduino TRE as a personal cloud, keeping all your data available to your connected devices without having to rely on third party services; you could create a system to stream music wirelessly to your speakers with a tangible user interface; build a DIGI software that allows ZigBee porting; make an interactive whiteboard for schools, and so on.
We have a reward system in place for completed projects: two coupons of the same value of the Arduino TRE Developer Edition purchased, a dedicated post on our blog, Arduino TRE limited edition T-shirts, 10% off coupons for the Arduino Store. We look forward to hear about your projects!
When is the Arduino TRE going to be finally on the market? The board is ready, but we don't have a final release date yet because we are still figuring out some manufacturing matters. We'll keep you posted!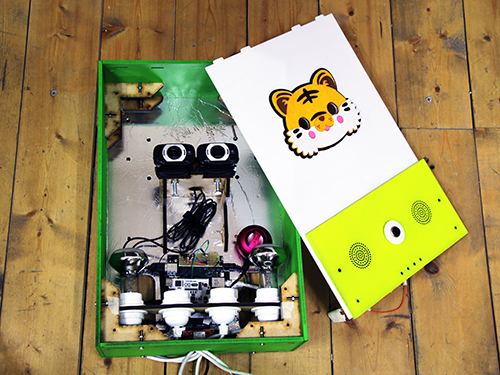 An example of a project running on an Arduino TRE.
3D Photobooth, Xun Yung and Tien Pham, Maker Faire Rome 2014.
A 3D anaglyph photobooth uses two cameras to capture a 3D picture. Each picture is processed using the Arduino TRE board. It separates the red channel from one camera and the cyan channel from the other, and overlays them together. The result is then printed out on a large photostrip.