Arduino Yún at Open Thesis Fabrication
—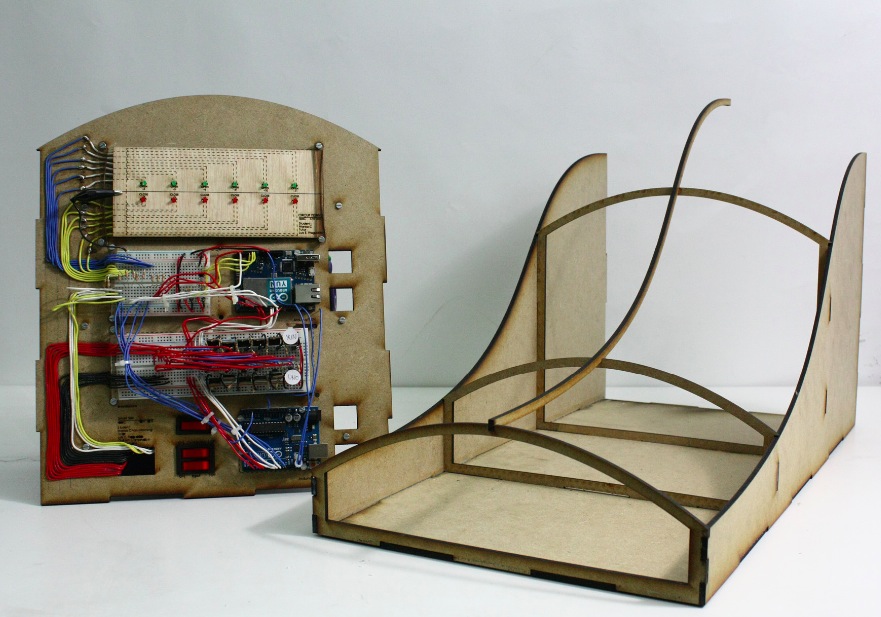 The Arduino Yún has been used by IAAC's  Open Thesis Fabrication student Marisa Charusilawong to make an interactive toolkit for developing interactive facade elements using shape-memory alloy. During the 16-week intensive research program based in Barcelona:
We developed a modular system where several Arduino Uno's can be networked over I2C and finally connect them to an Arduino Yun where a simple REST API is exposed allowing application to interface the system to manually actuate on the structure and to set the different behavior modes. Because Yun's rich API capabilities we will be able to connect to other API's to retrieve real time weather and environmental data on a near future.
The electronics were assisted by Physical Computing expert Guillem Camprodon based at IAAC – Fab Lab Barcelona who also wrote us:
 It was amazing how easy and nice it is to connect things to the internet with Yún. We are planning a workshop on IoT at Fab Lab Barcelona by mid-winter and Yun will be the default platform. For the first time we will be able to teach IoT projects to non Arduino experts.
Stay tuned on FablabBCN website for news about the workshop and now take a look at the code published on Github and  pictures with some more details about this project: