Listening To The Walls' Whispers
—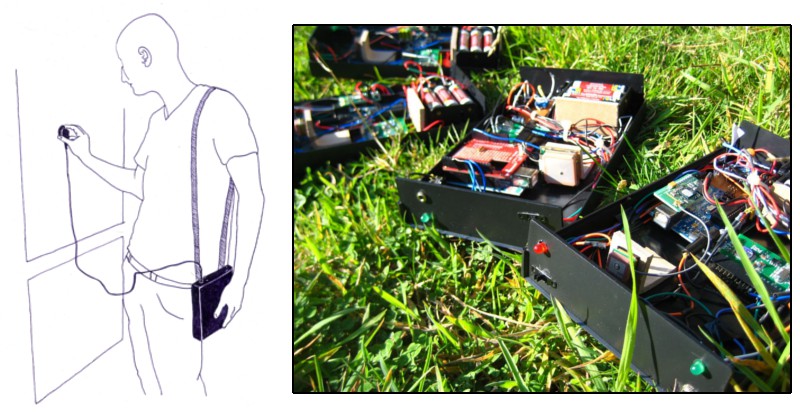 [Pierre] shares an interesting geo-localization project of sound, narration and  culture,  made in  "plan d'Aou", a district of Marseilles – France. The project dates back in September 2010, within the framework of the Smala project in order to trace a sound cartography of Islam in the city of Marseilles: the guys at [Echelle Inconnue] took their time to fully document the all project with schematics, codes, fritzing diagrams and so on.
Several mobile systems were distributed to the people to accompany their walk across the district with, by hand, a kind of speaker to be press on the walls which makes it possible to listen to the sound by vibrating the material of the wall.

The materials of urban furniture or buildings become the speakers required for sound diffusion. Each resonant body had its acoustic specificities, the words take shape in metal, wood or glass… Textures of the sound fluctuate from a surface to another and the listener must juggle with these characteristics to obtain a quality of optimal listening, between documentary in the walls and poetic sound creation.
source [echelleinconnue]