Arduino and AWS team up to bridge hardware and cloud for business
—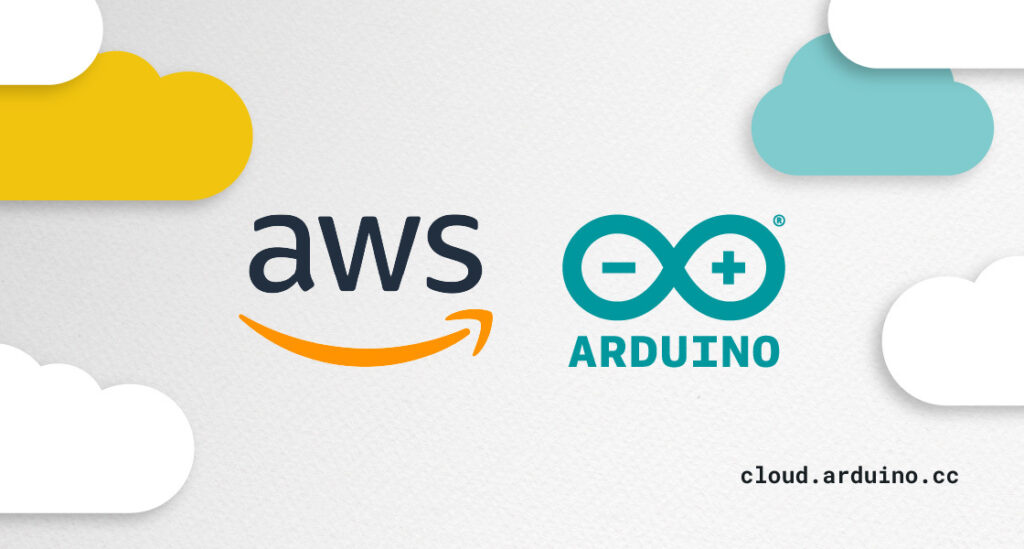 Today, Arduino officially announced its partnership with Amazon Web Services (AWS), offering a new path for the future of edge hardware and cloud services. The new partnership will provide Arduino products and Arduino Cloud customers more options to integrate AWS into IoT projects.
One big cloud for all
It might be news to learn that Arduino Cloud has run on AWS infrastructure from the beginning three years ago. Since that launch, Arduino has increased its investment in the product, growing the team, adding new features, and creating versions for Business and Education. It turned out to be the right decision, as we hear from our customers about how much the progress has helped them achieve both personally and professionally.
Speaking of achievements, it is incredible to report that Arduino Cloud has crossed a milestone. Our cloud now processes 4 billion device messages each month! This astonishing accomplishment marks us as one of the more significant IoT SaaS platforms deployed on AWS. Thank you to all of our customers and contributors!
Businesses <3 Arduino Cloud, too
Our Cloud for Business solution is one of the areas in which we are heavily investing and growing the fastest. We have received great feedback on how quick commercial customers can realize value from the core features and our integrations with Edge Impulse and Foundaries.io.
For example, one of our customers, ABM Vapor Monitoring, built a connected contamination monitoring product for commercial buildings using the Arduino Pro Opta PLC. After evaluating different cloud options, they picked Arduino Cloud, and the feedback was great.
"Choosing Arduino Cloud for our [regulated air quality] application slashed product development time by six months and saved us over $250,000 in engineering services. Arduino Cloud has been an instrumental partner in our journey to introduce new products to the market."
What this partnership means
Considering our professional customers was the driving motivation behind this partnership announcement with AWS. We continue to hear from businesses how they appreciate our device management, particularly the automatic industrial-grade secure connection and over-the-air firmware updates.
As these customers' business grows and their product offerings evolve, it is easy to understand how some of the excellent cloud services from AWS could benefit their applications. As a company, Arduino wants to support everyone with an open ecosystem, and from that perspective, this partnership with AWS began.
Officially, Arduino joined the AWS ISV program. It is a program designed for SaaS providers built on AWS, like Arduino Cloud, to work with AWS in supporting medium to large customers with architecting custom solutions. Joining this program also provides access to a vast network of over 100,000 AWS Partners worldwide. This means both existing AWS and Arduino customers will experience streamlined support for integrating each cloud with one another.
In addition, Arduino currently has 12 devices in the process of achieving AWS Device Qualification status. This means our devices will officially be recognized by AWS and provide customers architectural documentation to help simplify the complexity of developing an end-to-end solution.
Just the beginning
We hope this article helped convey that this collaboration between Arduino and AWS is not just another partnership; it is a strategic effort that aims to simplify and accelerate the deployment of commercial IoT and cloud-based solutions. It's an important step forward in connecting the capabilities of edge hardware with the immense potential of cloud computing.
The future for IoT and cloud computing looks promising, and we are eager to see what innovations this partnership will unlock for our customers.